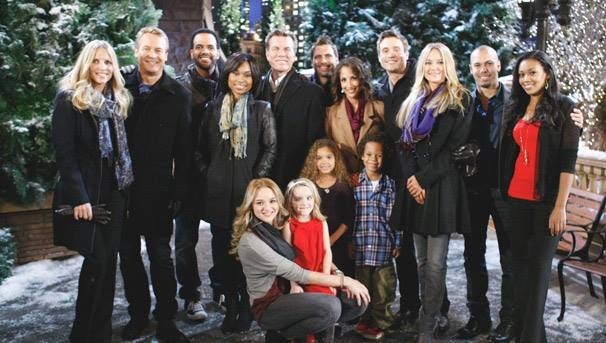 After Michael Muhney's exit, Elizabeth Hendrickson is all set to quit "The Young and the Restless."
Hendrickson, who plays Chloe, will soon be stepping out in search of greener pastures as her contract with the production house is coming to an end. Hendrickson has decided not to renew her contract, thereby ending her six-year run on the series, TV Guide's Michael Logan reported.
"NOOOO!!! Has @Theehendrickson chosen not 2 renew her #YR contract? That's what I'm hearing & don't like it one bit! @CBSDaytime @YandR_CBS," Logan tweeted on 10 March.
Y&R fans are quite bummed by the news, as Chloe was another favorite after Adam Newman. Chloe gained sympathy of the audience after she lost her daughter Delia in a hit and run.
This is the second cast change for "The Young and the Restless" in recent times. Muhney was fired in January following sexual harassment charges, and in spite of severe backlash from fans, producers have no intention of bringing him back.
But Muhney's character, Adam, is set to return to the show and this was hinted in a 28 March episode spoiler of the show. Reportedly, Chelsea will receive a call from Adam, who is believed to be dead by the residents of Genoa City, thereby marking his return.
Moreover, several other reports also hinted Adam's return by stating that the show's producers were looking for seasoned actors to play the role. Adam has an important character on the show and producers want an actor who will prove to be better than Muhney.
"There are active auditions going on to replace Michael Muhney's character as Adam Newman. Producers haven't found the best actor yet to fill the role. It's important that the role be filled by someone the audience will grow to love," an insider told Radar Online.
"There are storylines being written about Adam and the character is central to the show."