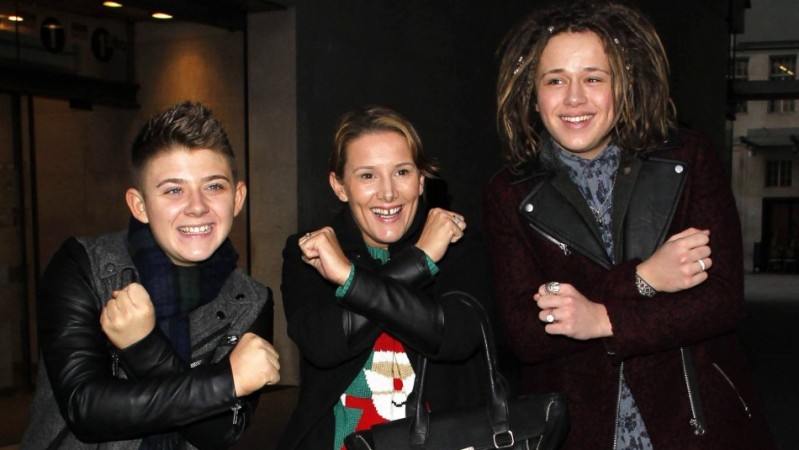 "The X Factor" UK 2013 grand finale will begin on Saturday night with the top three finalists taking the stage for live performance one last time this season.
The finalists - Luke Friend, Sam Bailey and Nicholas McDonald - will sing three songs each, including a song chosen by the audience and a duet with a popular artist, based on which viewers will choose the winner on Sunday.
The first day of the grand finale will be telecast live on ITV1 at 8 pm GMT on Saturday (4 pm EST / 1 pm PST / 9 pm CET / 1.30 am IST).
Here is list of songs the remaining three contestants will sing:
Sam Bailey:
"Edge Of Glory" by Lady Gaga
"Power Of Love" by Jennifer Rush
Duet: "And I'm Telling You" with Nicole Scherzinger
Luke Friend:
"We Are Young" by Fun
"What Makes You Beautiful" by One Direction
Duet: "Anything Could Happen" with Ellie Goulding
Nicholas McDonald:
"Candy" by Robbie Williams
"Angel" by Sarah McLachlan
Duet: "Flying Without Wings" with Shane Filan
Bailey stole the hearts of the viewers and judges last week with her rendition of "If I Were a Boy" by Beyonce and "Candle in the Wind" by Elton John, earning her a place in the finale.
Friend sang "Best Thing I Never Had" and "Something About the Way You Look Tonight" last week before singing Keane's "Somewhere Only We Know" in the sing-off, which took him to the finale.
McDonald was voted to top three after his rendition of "Halo" and "Don't Let the Sun Go Down on Me" in the semi-finals.