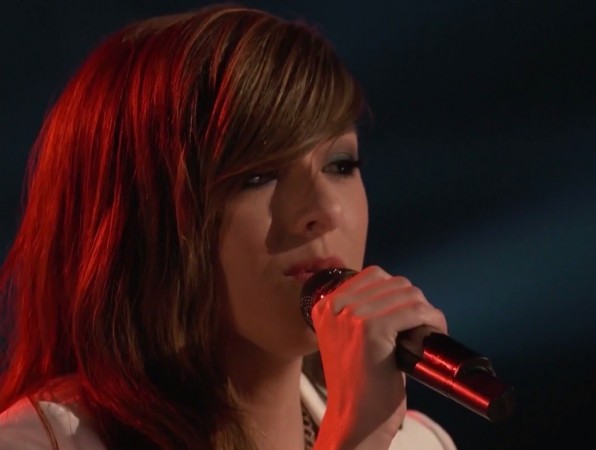 The competition is getting tougher but better over the weeks. The remaining top eight contestants of "The Voice" USA 2014 will perform live once again on Monday night for America's vote.
Monday's episode will be telecast live at 8:00 pm EST on NBC Television (6.30 am IST, Tuesday). The remaining contestants will perform before the coaches, based on which America will decide who proceeds to the next round.
Team Adam: The Maroon 5's frontman still has three of his contestants - Christina Grimmie, Kat Perkins, and Delvin Choice - intact in the competition. Last week, Christina sang Drake's "Hold On, We're Going Home", while Kat sang Fleetwood Mac's "Landslide", and Delvin sang Gary Clark Jr.'s "Bright Lights".
Team Shakira: Kristen Merlin is the lone contestant remaining in the competition for Shakira after Tess Boyer was eliminated last week. She sang Passenger's "Let Her Go" last week.
Team Blake: Audra McLaughlin sang Reba McEntire's "You Lie", Jake Worthington performed George Strait's "Run", and Sisaundra Lewis took on Steve Perry's "Oh Sherrie" during the live round last week.
Team Usher: Josh Kaufman sang Kenny Loggins' "This Is It" last week. He is the lone contestant for Team Usher.
The remaining contestants will hit the stage again on Monday but it is not known what songs they would take on. Christina Grimmie and Sisaundra Lewis stood out from the lot last week, and it's going to be another litmus test for all the contestants. America will vote out two of them on Tuesday, leaving only six in the show.
(Image credit: Screenshot from The Voice Official YouTube Video)
[ED:VS]