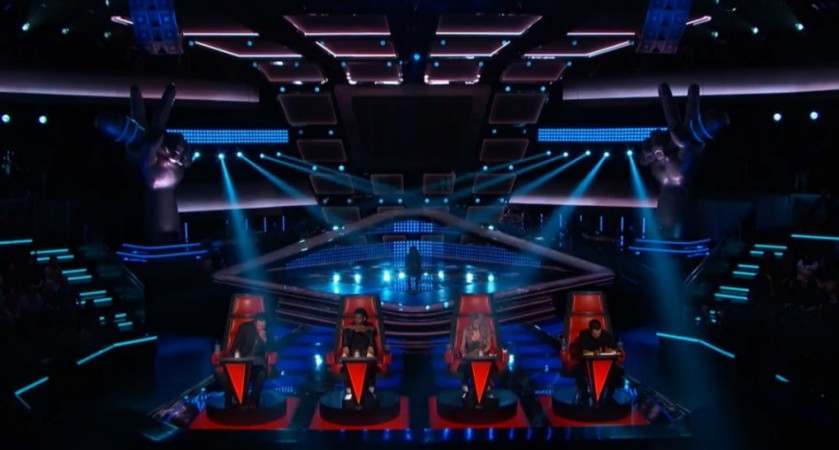 "The Voice" USA 2014 has entered an interesting phase with the top 24 contestants battling out on stage to move on to the live rounds. The Knockout Round, as seen in the previous seasons, has been replaced by The Battles Round 2 with Coldplay frontman Chris Martin mentoring the contestants.
The Battles Round 2 episode 2 will start on Tuesday at 8:00 pm EST on NBC Television (6.30 am IST, Wednesday).
In this round, coaches will give a list of songs for each pair and they will have to perform the song they agree before the judging panels, who will decide the winners. Each coach is allowed to steal one contestant each in this round.
In the first episode of The Battles Round 2 telecast on Monday, Audra McLaughlin and Megan Ruger of Team Blake took the stage belting out Miley Cyrus' "The Climb". It was a good performance but Audra was declared winner at the end.
Team Usher's TJ Wilkins and Cierra Mickens were made to perform "Get Here" by Oleta Adams. It was TJ, who stole the show though there is no doubt Cierra is a huge talent. Usher chose TJ as expected.
Josh Murley and Patrick Thomson from Team Shakira rendered "Run to You" by Bryan Adams. Shakira chose Patrick to move on to the live rounds.
Team Blake's Jake Worthington and Tess Boyer rendered the song, "Have A Little Faith In Me" by John Hiatt. It was a stunning performance from the duo, making it difficult for their coach to decide who moves to the next round. Blake chose Jake but all the three coaches pressed their steal button for Tess, who eventually joined Team Shakira.
Christina Grimmie and Sam Behymer of Team Adam sang "Counting Stars" by OneRepublic. Adam chose Christina.
Team Adam's Delvin Choice and Josh Kaufman ended the night with the rendition of "Signed, Sealed, Delivered I'm Yours" by Stevie Wonder. Adam chose Delvin but Josh is here to stay as Usher welcome him to his team.
Tuesday's episode of The Battles Round 2 will witness the remaining 12 contestants battling out on stage to find a place in the live round.