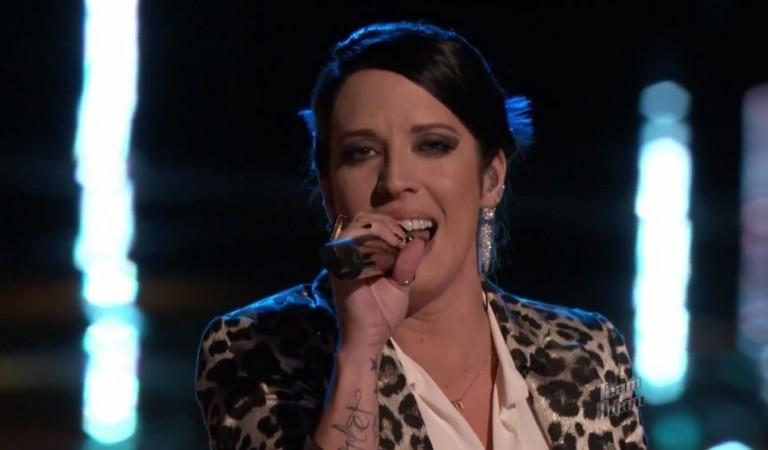 The results of "The Voice" USA 2014 were shocking with some of the consistent performers being placed in the bottom three, while mediocre performers were given green signal. It was the Americans who decide the fate of the contestants.
Coach Usher kicked off the elimination night by performing Lenny Kravitz's "Always on the Run" with his team members Bria Kelly and Josh Kaufman, before host Carson Daly announced the first contestant saved by America.
America saved Team Adam's Christina Grimmie, whose unique rendition of Drake's "Hold On, We're Going Home" on Monday night shot up to #4 on iTunes. Carson announced Sisaundra Lewis from Team Blake as the next contestant saved by America. She put up a wonderful rendition of Steve Perry's "Oh Sherrie" during the live show.
Team Shakira's Kristen Merlin, who sang Passenger's "Let Her Go" on Monday, was the next to be saved by America. Josh Kaufman from Team Usher was the fourth name called out by Carson. He sang Kenny Loggins' "This Is It" during the live performance.
Then it was time for some fun. Shakira performed her hit number, "The One Thing" with her team members, Kristen Merlin and Tess Boyer, and they blended off very well.
Carson called out Audra McLaughlin and Jake Jake Worthington from Team Blake and Delvin Choice from Team Adam as the ones saved by America, leaving Kat Perkins, Tess Boyer and Bria Kelly in the bottom three. Audra sang Reba McEntire's "You Lie," whereas, Delvin performed Gary Clark Jr.'s "Bright Lights" and Jake sang George Strait's "Run" on Monday.
Bria took the stage again to impress the audience and she did manage to do so with her rendition of Heart's "Crazy On You."
Tess sang "Who Knew" by Pink, and Kat sang Grace Potter & The Nocturnals' "Paris (Ooh La La)."
America saved Kat through Twitter save, and sent Tess and Bria home.
It came as a surprise when Kat Perkins was placed in the bottom three, as she was one of the most consistent contestants this season and her rendition of Fleetwod Mac's "Landslide" on Monday was good too. Bria Kelly's elimination might disappoint many, though some may see Tess' ousted coming after being placed in the bottom three in a row. If won't be surprising if Jake Worthington and Josh Kaufman got less votes after their not so impressive performance on Monday, but they were voted through by America.
(Image Credit: Screenshot from The Voice Official YouTube Video)
(Ed: AJ)