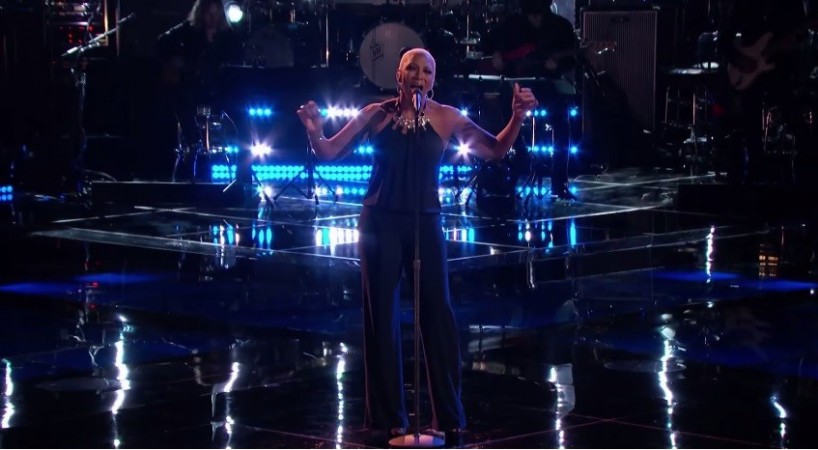 It is not going to be easy but coaches Adam Levine, Blake Shelton, Shakira and Usher have to eliminate two each from their respective teams, consisting of five members. In the "The Voice" USA 2014 Playoffs' first episode telecast last week, Blake sent home two of his contestants, retaining only three.
The Playoffs episode 2 will start on Monday at 8:00 pm EST on NBC Television (6.30 am IST, Tuesday). Contestants from two coaches will feature in this week's episode, which means four hopefuls will leave the competition, based on their performances.
Last week, Team Blake performed for their coach in an attempt to move ahead to the live rounds but Ryan Whyte Maloney and Madilyn Paige failed to impress.
Audra McLaughlin: She sang Martina McBride's "A Broken Wing" and it suited her country style to the "T". She proved that she is a performer and thus made it to the next round.
Maloney: He sang "Second Chance" by Shinedown. It was a great song choice and his performance was good too, earning the praises of Usher.
Paige: She sang Zedd's "Clarity" (featuring vocals by Foxes). No doubt she has a sweet voice but her song choice last week was not good.
Jake Worthington: He sang "Anywhere with You" by Jake Owen. It was a very good performance.
Sisaundra Lewis: She rendered "New York State of Mind" by Billy Joel. She gave a spectacular and powerful performance. It was perhaps the best performance of the day.
After the performances, Shelton had to announce three of the contestants to move on in the competition, leaving the remaining two to be sent home. As expected, he chose Lewis, before selecting McLaughlin. The remaining three contestants - Maloney, Paige and Worthington - were given the chance to thank their coach. Worthington's words convinced Blake to pick him.
(Photo source: "The Voice" YouTube Video) (Ed: VP)