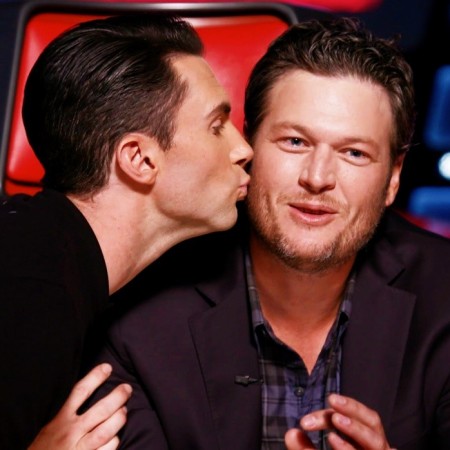 The blind auditions of "The Voice" USA 2014 is all set to enter its third week with judges, Adam Levine and Blake Shelton expected to expand their respective teams, though it is up to the contestants to pick them as their coach or not.
Adam and Blake have seven contestants each, while other coaches, User and Shakira have nine each in their teams. A total of 32 contestants have managed to make the coaches turn their chairs in the last four episodes through two weeks.
Day Five of the blind auditions will begin on Monday at 8:00 pm EST on NBC Television (6.30 am IST, Tuesday).
In the last episode, Blake added three contestants - Megan Ruger (who sang Pink's "Just Like a Pill,"), Lexi Luca (who sang "Wasting All These Tears" by Cassadee Pope) and Audra McLaughlin (who sang Bonnie Raitt's "Angel From Montgomery") - to his team.
Shakira added Emily B (who sang Chris Isaak's "Wicked Game"), Dani Moz (who sang Calvin Harris' "I Need Your Love") and Music Box (Des'ree's "You Gotta Be") to her team, taking the total to nine. Usher got two more contestants - Morgan Wallen (who sang Howie Day's "Collide") and Stevie Jo (who sang Usher's "There Goes My Baby") on Tuesday.
Adam pushed his button only once last week and left empty-handed, but he is expected to turn around for some contestants and expand his team tonight.
Complete List of Contestants:
Team Usher: T.J. Wilkins, Biff Gore, Bria Kelly, Madilyn Paige, Brothers Walker, Tanner James, Melissa Jimenez, Morgan Wallen, Stevie Jo
Team Adam: Dawn & Hawkes, Christina Grimmie, Cary Laine, Delvin Choice, Sam Behymer, Joshua Howard, and Patrick Thomson
Team Shakira: Kristen Merlin, Jeremy Briggs, Deja Hall, DeShawn Washington, Clarissa Serna, Lindsay Pagano, Emily B, Dani Moz, Music Box
Team Blake: Jake Worthington, Noah Lis, Ryan Whyte Maloney, Sisaundra Lewis, Megan Ruger, Lexi Luca, Audra McLaughlin
(Edited by Anu James)