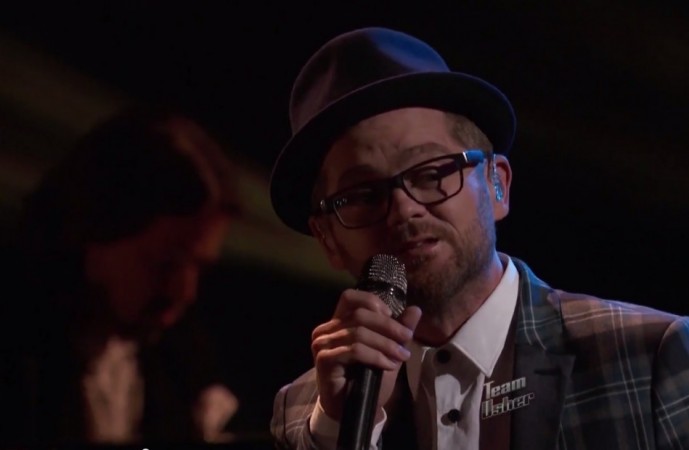 It's time for the results! "The Voice" USA 2014 will be trimmed down to five contestants during Tuesday's episode with three of them to be sent home based on the number of votes they got from American audience following their live performance.
The elimination episode will be telecast live at 8:00 pm EST Tuesday on NBC Television (6.30 am IST, Wednesday). The results could come as a shocker after "not so impressive" performances by some of the favorites in the competition.
Contestants like Christina Grimmie, Kat Perkins, Kristen Merlin and Audra McLaughlin could be in danger of being placed in the bottom four (instead of three) if one is to go by Monday's live performances. America can choose only one of the contestants through Instant Save.
Live Performance Recap:
Team Adam: Kat Perkins sang Daft Punk's "Get Lucky" on Monday night. Her song choice was interesting and her stage presence was great but her rendition was ordinary. Delvin Choice's rendition of "I Believe I Can Fly" by R Kelly was beautiful though he took on an overused song. However, Christina Grimmie, who stunned everyone with Drake's "Hold On, We're Going Home", took on Lil Wayne's "How to Love" this time but failed to create the previous magic.
Team Usher: Josh Kaufman, the lone contestant from Team Usher, sang Bonnie Raitt's "I Can't Make You Love Me" on Monday and he nailed it. There was emotion and passion in his singing, making the song a powerful ballad.
Team Blake: Sisuandra Lewis once again showcased her power by singing "River Deep, Mountain High" by Tina Turner on Monday, rocking from the word "go" till the end. Audra McLaughlin rendered Rebecca Lynn Howard's "Forgive", which was pretty okay. She was good in high notes but sounded flat in the lower registers. Jake Worthington sang "Hillbilly Deluxe" by Brooks & Dunn and it was a good rendition.
Team Shakira: Being the lone contestant in her team, Shakira might have put all her efforts and soul on Kristen Merlin but her rendition of "I Drive Your Truck" by Lee Brice failed to click despite being a sentimental song. She sounded shaky every now and then, as if she was nervous or chocked by emotions.
(Image Credit: Screenshot from The Voice Official Video)