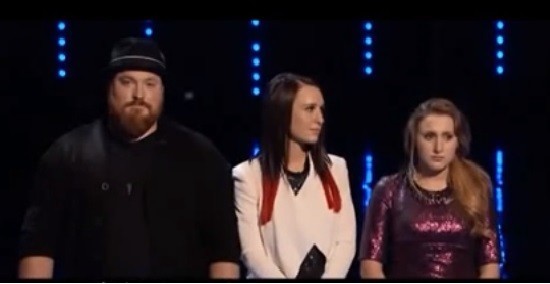 Popular reality show 'The Voice' season 5 has entered an exciting phase with the number of contestants being reduced to just eight, after two of them were eliminated by America last week.
Kat Robichaud of Team CeeLo and Austin Jenckes of Team Blake (Shelton) were sent home on Tuesday after getting the least votes.
The remaining eight finalists - Matthew Schuler, Jacquie Lee, James Wolpert, Tessanne Chin, Will Champlin, Cole Vosbury, Ray Boudreaux and Caroline Pennell - will perform for America's votes on Monday night, in front of coaches Adam Levine, Blake Shelton, CeeLo Green and Christina Aguilera.
The show will be telecast at 8:00 pm EST on NBC Television (6.30 am Tuesday).
Levine, who was recently announced People magazine's "Sexiest Man Alive" for 2013, was happy with all of his three contestants - Chin, Champlin and Wolpert - moving on to the round of eight.
Other contestants, who made it to the next round were Schuler and Lee of Team Christina, Vosbury and Boudreaux of Team Blake, and Pennell of Team CeeLo.
CeeLo almost ended up with no contestants in the show after both Robichaud and Pennell were placed in the bottom three, along with Team Blake's Jenckes when host Carson Daly announced the saved contestants, until America saved Pennell via twitter vote.
The remaining eight finalists will now fight on stage tonight, as their performance will determine who goes to the next round of the competition. Two more contestants will be eliminated on Tuesday, based on America's vote.