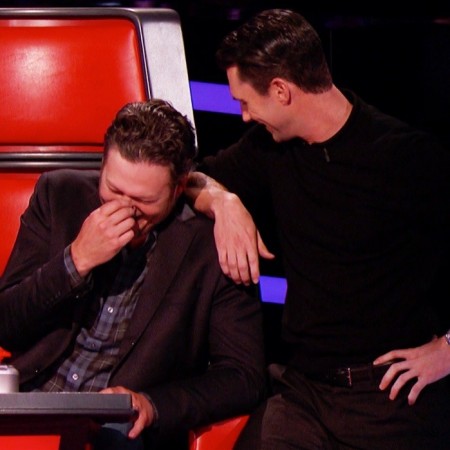 The blind auditions of "The Voice USA" 2014 is set to enter the second week after an exciting start, with judges adding spice to the show by pulling each other's legs, while trying to woo their favorite contestants.
The second week of the blind auditions will begin on Monday at 8:00pm EST on NBC Television (6.30 am IST, Tuesday).
Judges - Adam Levine, Shakira, Usher and Blake Shelton - will fight to make sure that their favorite contestants choose them as coach. So far, Blake has not been successful in convincing the hopefuls to join his team. He will be expected to expand his team this week, as he has managed to convince only two contestants while others have three or more.
Adam and Usher have four contestants each in their respective teams, while Shakira has three.
In the previous episode, Cary Laine, who sang "Better Dig Two" by The Band Perry, and Delvin Choice, who rendered "A Song for You" by Donny Hathaway, chose Adam as coach. The rest of the judges got a contestant each with Madilyn Paige (who sang David Guetta's "Titanium") picking Usher, Deja Hall (who sang "True Colors" by Cyndi Lauper) joining Shakira's team, and Noah Lis (who sang Billy Paul's "Me and Mrs. Jones") choosing Blake.
Here is the complete of contestants after the first week:
Team Adam: Dawn & Hawkes, Christina Grimmie, Cary Laine, and Delvin Choice
Team Usher: TJ Wilkins, Biff Gore, Bria Kelly, and Madilyn Paige
Team Shakira: Kristen Merlin, Jeremy Briggs, and Deja Hall
Team Blake: Jake Worthington and Noah Lis