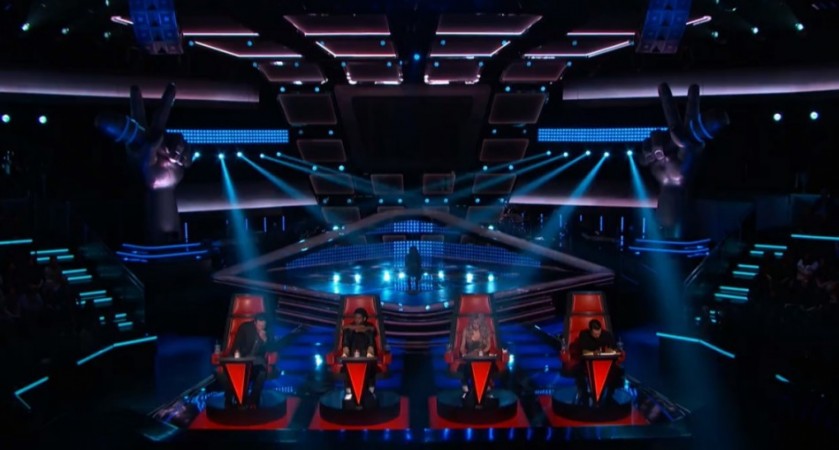 "The Voice USA" 2014 blind auditions have become so much fun to watch, with judges continuing to exchange banter into the second week, and more such acts are expected on Tuesday's episode as well.
Day four of the blind auditions will begin on Tuesday at 8:00 pm EST on NBC Television (6.30 am IST, Wednesday).
Adam Levine and Usher have got seven contestants each in their respective teams, while Shakira has six and Blake Shelton only four.
On Monday's episode, Adam got three more contestants - Sam Behymer, Joshua Howard and Patrick Thomson - taking his team's strength to seven.
Usher also added three more to his team. He got Brothers Walker, Tanner James and Melissa Jimenez on Monday.
Three candidates - DeShawn Washington, Clarissa Serna, and Lindsay Pagano - joined Team Shakira on Monday. The "Hips Don't Lie" singer now has six members in her team.
However, Blake managed to woo only two singers on Monday's episode. His team is the smallest at the moment with four members.
Complete List of Contestants:
Team Usher: T.J. Wilkins, Biff Gore, Bria Kelly, Madilyn Paige, Brothers Walker, Tanner James, Melissa Jimenez
Team Adam: Dawn & Hawkes, Christina Grimmie, Cary Laine, Delvin Choice, Sam Behymer, Joshua Howard, and Patrick Thomson
Team Shakira: Kristen Merlin, Jeremy Briggs, Deja Hall, DeShawn Washington, Clarissa Serna, Lindsay Pagano
Team Blake: Jake Worthington, Noah Lis, Ryan Whyte Maloney, Sisaundra Lewis