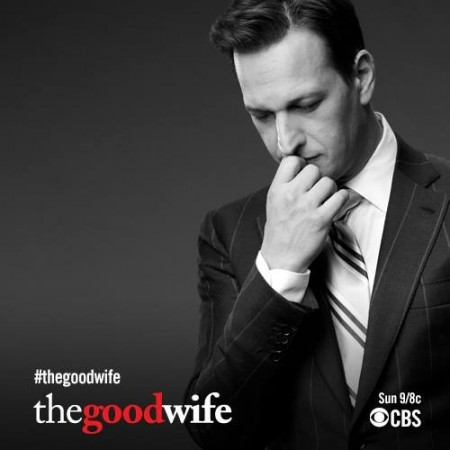 "The Good Wife" had a historical moment by killing one of the lead characters Will Gardener (Josh Charles) in an open courtroom. The death came as a shock to the viewers, as Gardener has been a prime character of the CBS drama. Yesterday CBS aired the much-awaited episode after Gardner is killed by one of his clients. Let's take a look at one of the most compelling moments from the show.
Kalinda Informs Alicia About Gardner's Death: "The Last Call" picked up from Kalinda informing Alicia about Garnder's sudden death. As expected Alicia is shocked to hear the news and in a heart wrenching voice she tells Kalinda, "But - I just saw him yesterday."
Later Alicia is seen with Diane at Lockhart Gardner law offices where she realizes Jeffery Grant who killed Gardner was suppose to be her client.
Alicia listens to Will's last voicemail before death: Alicia is looking to reconnect with Gardner and she frantically searches for a voicemail, which she received from Gardner. She listens to the voicemail, which starts as "Alicia". Then she hears Gardener telling the Judge, "Hold on, your honor." Then the message ends with: "I'll call you back."
Diana's Ice Cold Attitude: The only person who is able to relate to Alicia's grief is Diana Lockhart, Gardner's law firm partner and closest ally. She looks at the empty office of Gardner and begins to melt down. However, she composes herself and tries to find a way to move on. In her moment of perplex, sadness and grief, Lockhart fires an intern. She tell her, "Are you done? Are you done crying?" Diane icily asks. "Get your things and go home. Take your things from your desk, leave here, go home and never come back. "
Kalinda Investigates: Kalinda desperately wants to know what happened in the courtroom and how Gardener was killed. She goes into investigator mode and tries to know how Gardener was shot in the open courtroom.