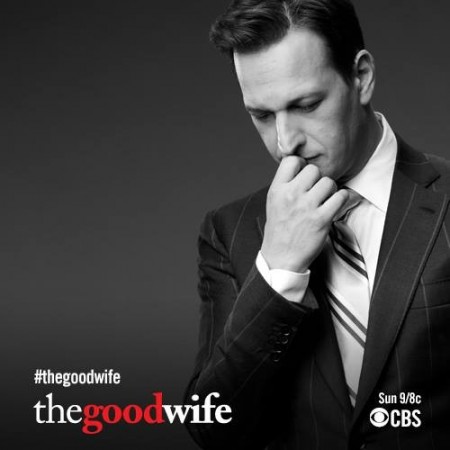 The Good Wife fans were deeply saddened by the death of their favorite character Will Gardner (Josh Charles). The character played by Charles was shot dead by murder suspect Jeffrey Grant in open court and since then the fans can't help but wonder about the future possibilities of the show.
Charles played the lead character in the show and the fans being acutely invested in his personality are unable to come to terms with his death. However, the producers of the show have revealed that the show is on verge of some dramatic changes and the upcoming episode of "The Good Wife" will be about Will Gardner's funeral and mourning.
Moreover, according to reports the show will focus on perspective of other characters post Gardner's death. If the trailer of the "The Last Call" is anything to go by then Alicia will be dealing with whole lot of emotions including the last call she received from Gardner before his death.
Other spoilers of the upcoming episodes will have Alicia, Diane, Cary and Kalinda, each starting to work through their shock and grief -- and in very different ways, reported Zap2it.com.
Diane (Christine Branski) will be making a tricky decision regarding one of the Will's client and will have her own personal way to deal with the catastrophic event.
"There's just this visual of Diane always looking up and seeing his empty office. I don't want to give away what happens, but it is interesting what happens to Diane as she's dealing with grief and just trying to find her own strength. It's actually kind of cool," Baranski said in an interview to music website BREATHEcast.com.
On a brighter side David Lee and Eli Gold will have some interesting moments.
Meanwhile, other than going through a major plot development, the show will have a major twist with Archie Punjabi's character Kalinda Sharma using her sexuality for her own gain. Sharma spoke about her character to Scott Simon of Saturday's Weekend Edition and said, "When was the last time on television you saw a bisexual investigator who's Indian, living in America, and who's respected by her superiors?"
Punjabi further spoke about the exclusivity of her character and how her relationship with Will Gardner is extremely genuine.