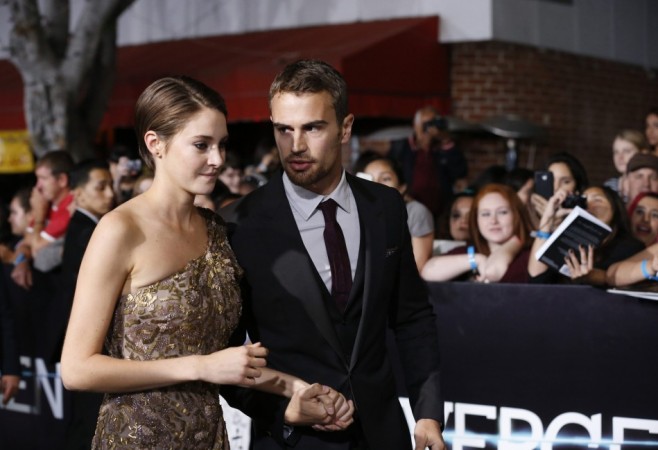 With the success of her recent sci-fi "Divergent" Shailene Woodley is on the top of the world. While the movie is doing extremely well at the box office, Woodley has more then one reason to smile. Touted to be next Jeniffer Lawrence, Woodley is all set for the release of her next film called "The Fault In Our Stars". Unlike "Divergent", the film is a romantic fiction based on the novel of same name. The film is about love story of two patients dealing with cancer.
"People ask me in interviews all the time, 'How did it feel to play a cancer patient? I didn't play a cancer patient, Woodley said at Cinmacon, adding, "I played a girl who happened to be leading this life and happened to have 'a touch of cancer,'" she says, in reference to a line from Green's novel. "This book - and movie - they don't victimize death, they empower life. That should be the tagline," reported Insidemovies.
The current tagline of the film says, "The Fault In Our Stars: One Sick Love Story". There are many connotations to the tagline and it is clearly controversial. However, Woodley is a big fan of the poster of the film and she thinks the film is a paradigm shift in the independent films space.
"It's such an important movie: It's a big studio movie where their lead female has a cannula [oxygen tube] in, in every scene, and on the f-in' poster my face has no makeup on it and an oxygen tube," she said. "That is groundbreaking and it's completely rewriting the paradigm for how female leads exist. I saw [Fox's chairman and chief executive] Jim Gianopolus, and I said, 'Thank you so much for having the guts and the balls to make a movie like this, to put out a movie like this.' People making indie movies don't even make movies like this. It's so cool, " Woodley exclaimed about her role in the movie.