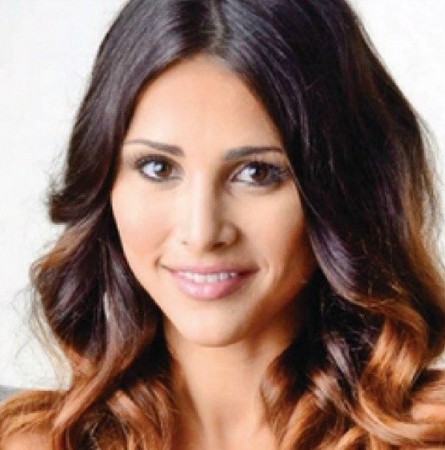 Andi Dorfman may have yet another chance to find true love. One of the fan favorites of season 18 of "The Bachelor," Dorfman has been confirmed as the next star of "The Bachelorette."
Dorfman left "The Bachelor" after realizing Juan Pablo Galavis was not the man she wanted to spend her life with. Dorfman was announced as the star of "The Bachelorette" following Monday's "After the Final Rose Ceremony" live episode, and the news was met with cheers from the crowd.
Dorfman is an Atlanta-based assistant district attorney and although she made to the final three of "The Bachelor," the 26-year-old left the show after spending a night with Galavis in the Fantasy suite.
Apparently, Dorfman found Galavis selfish as he was just talking about himself on the date.
Dorfman will be choosing the man of her dreams from a selection of 25 suitors and soon after she was announced as the next bachelorette, Dorfman took to the stage in a tiny purple sequined dress. She completed her look with a neat ponytail and minimum makeup.
Dorfman sat down with host Chris Harrison to talk about the man of her dreams and said she doesn't want to jinx anything. Dorfman added that she was emotionally and physically ready to find her life partner.
"At the end of the day, if I don't have someone to share my accomplishments or even my defeats with, it doesn't mean anything to me," she told Harrison.
Owing to her strong-headed and independent personality, Dorfman is sure to attract many suitor, and one person who has already vouched her support for Dorfman is former Bachelorette star Desiree Hartsock.
Desiree is happily engaged to Chris Siegfried and she has been constantly blogging about season 18 of "The Bachelor".
"Andi stayed true to how she felt about Juan the day she decided to go home and didn't let what happened in the fantasy suite down," Desiree wrote in a blog dated March 4, adding, "Since she has been a fan favorite throughout this season, I am speculating that she will be the next Bachelorette."