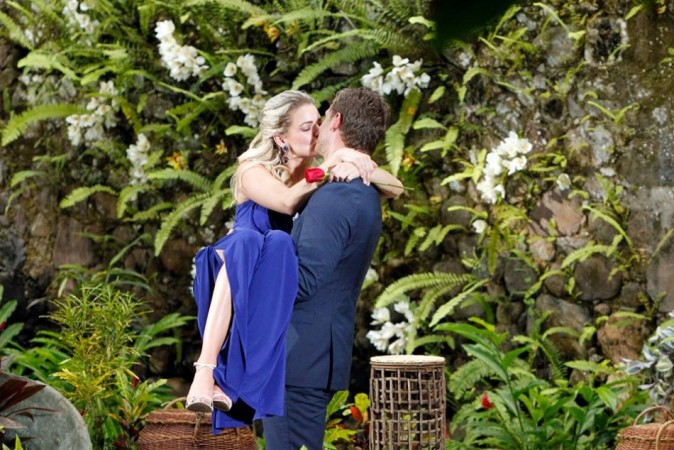 Season 18 of "The Bachelor" is long over, but Juan Pablo Galavis and girlfriend Nikki Ferrell, who have expressed their desires to stay out of the limelight, have been attracting media attention for all the wrong reasons.
After marriage rumors, now it's pregnancy that's dogging the pediatric nurse.
Rumors swirling around, suggest that Ferrell is either already pregnant with Galavis' baby or the couple is thinking of starting a family soon. The news started gaining momentum recently, after Ferrell posted a video of a baby and hashtagged it "babyfever."
The upcoming issue of Life & Style magazine also claims that the Ferrell and Galavis are gearing up to welcome a new member into their family, although "The Bachelor" star is yet to profess his love.
Is Galavis, who already has a daughter with former girlfriend Carla Rodriguez, ready for another baby?
"They're totally on the same page," couples counselor Elizabeth Carroll, who met with Galavis and Ferrell on March 18 told HollywoodLife. "Both of them expressed they want more children, a big family."
However, multiple sources claim that Ferrell fears she might end up alone as Galavis has not given any sort of a commitment till date. Reportedly, Ferrell's friends have also been advising her to tread with caution in her relationship with Galavis.
"Nikki is expecting their relationship to progress like any healthy relationship would," a source close to the couple revealed to HollywoodLife. "But if Nikki got pregnant, Juan Pablo wouldn't exactly be over the moon."
These rumors come amid reports that Galavis is not serious about his relationship with Ferrell, and that he would dump her as soon as he gets bored. And according to a former flame of the football player, it won't be long before Ferrell gets her heart broken.
"Juan's track record with women is a string of relationships that last for a few months before he lets them fizzle so he can find a new toy to play with," a source told Us Weekly, according to reports. "There's nothing he likes more than shiny new things."