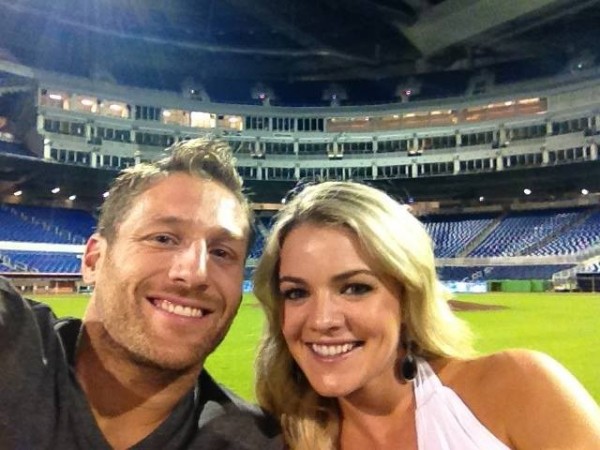 "The Bachelor" stars Juan Pablo Galavis and Nikki Ferrell sparked rumors that their relationship was in trouble when photographs of them with a couple of marriage counselors went online. But it has now emerged that Galavis and Ferrell met with WE TV's "Marriage Boot Camp" counseling duo Jim and Elizabeth Carroll because they are planning to get hitched.
"I think they have marriage on their minds, but I think what Juan did was a really, I mean it wasn't a very romantic fairytale ending, but I think what he did was very wise in the fact that he said you know, 'I want to go through conflicts with this girl. I want to do some problem solving, I want to see basically what the ugly side is before I jump out there and tell somebody I love them and just get married,'" Jim revealed to Us Weekly.
Meanwhile, Carroll noted that Galavis is not the commitment phobic he is portrayed to be, but someone who takes relationship seriously. This explains why he did not get engaged on the show, she noted.
Rumors suggesting that Galavis was not serious about his relationship with Ferrell started doing the rounds immediately after he refused to answer "The Bachelor" host Chris Harrison's questions regarding his feelings for Ferrell.
He also refused to get engaged to the pediatric nurse on the dating reality show, saying that he wanted to know her better before committing to a relationship.
Recently, when photographs of the duo indulging in public display of affection while attending a friend's wedding at the Dominican Republic went viral, fans of the couple took that as an indication of Galavis' growing affection for Ferrell . But insiders said the romance was staged purely to portray him in positive light.
"They sold an exclusive set of photos of their vacation and are splitting the profits," a source told In Touch. "It was their idea. He's already done two set-up photo shoots with Nikki and is looking to book more. He knows he has to move now while people are still talking about him. For Juan Pablo, Nikki is just a prop."
Ferrell's family, too, admitted that their relationship isn't serious, and raised doubts on if they would ever get married.
"We knew a lot of it was just for the cameras," Ferrell's sister-in-law's father, Donald Kendall, told In Touch. "I'm not really sure if they will ever get married."