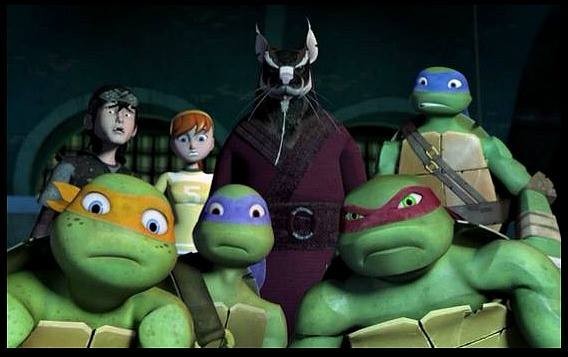 The first official trailer of "Teenage Mutant Ninja Turtles" has been released online, after it was shown for the first time at the CinemaCon event in Las Vegas early this week.
The new movie, based on the comic series of the same name, is directed by Michael Bay, the man behind the transformer series. Although the trailer does not divulge much, TMNT takes place in New York City and is shown to be a place where Shredder has extensive influence.
The police as well as politicians are at his beck and call, forcing the four turtles – Leonardo, Donatello, Raphael and Michelangelo – to undertake the safety of ordinary citizens.
Megan Fox plays the role of fearless reporter April O'Neil.
The trailer footage is narrated by Eric Sachs/ Shredder, played by William Fichtner, who tells April that the ninja turtles were created by himself and her father for the purpose of fighting crime in the city. "Heroes are not born. They're created," Shredder says in the trailer.
But in the end, the turtles turn against their creator, who is shown as power-hungry and manipulative.
Here is what the official TMNT synopsis states:
"The city needs heroes. Darkness has settled over New York City as Shredder and his evil Foot Clan have an iron grip on everything from the police to the politicians.

"The future is grim until four unlikely outcast brothers rise from the sewers and discover their destiny as Teenage Mutant Ninja Turtles. The Turtles must work with fearless reporter April and her wise-cracking cameraman Vern Fenwick to save the city and unravel Shredder's diabolical plan."
Meanwhile, passionate TMNT fans have expressed their disappointment at the four heroes been shown as Ninja Turtles of extraterrestrial origin. Casting Fox as April, who is a redhead in the comic series, has also drawn much criticism.
Check out some of the tweets below:
TMNT trailer looks stupid, but I admit that line from Mikey at the end made me laugh.

— Linkara (@Linkara19) March 27, 2014
Just got the chance to see the new TMNT trailer. UGHHHH — Sarah Mendiola (@sarahmendiola) March 27, 2014
If Michael Bay hates Megan Fox so much, why does he always cast her in his movies? #TMNT https://t.co/6rRNkT2YZj

— Kel (@RAnkney) March 27, 2014
Are my contemporaries really surprised that Michael Bay is once again ruining another part of our youth? #tmnt — DeeAblo98 (@DeeAlvis) March 27, 2014
"Teenage Mutant Ninja Turtles" is slated for an August release in the U.S.