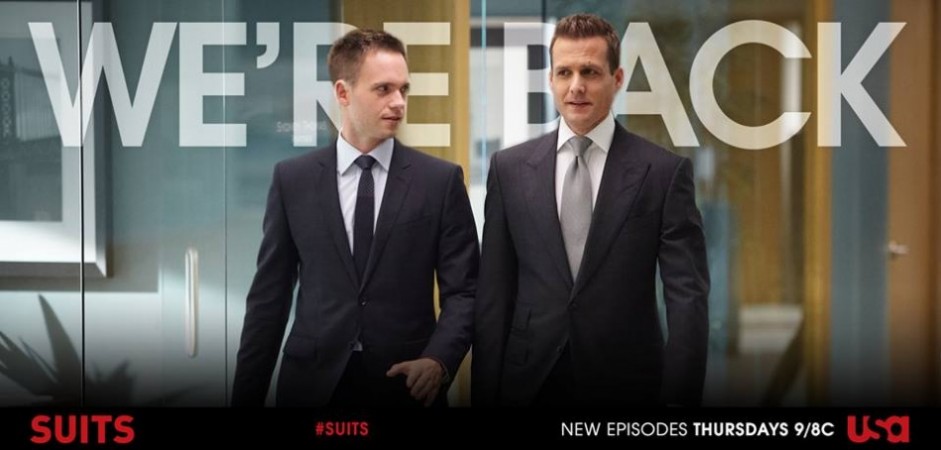 A sneak peek of Thursday's episode of "Suits" hints the possibility of Mike Ross' past catching up with him as Louis Litt threatens to expose the fact that Mike isn't a certified lawyer.
In the previous episode, Mike nearly escapes when his fake Harvard transcripts reach Louis. But when he finds that Mike has been awarded an A+ in a course where no one receives more than an A, Louis' suspicions are further aroused.
This week, Louis confronts Mike, and tells him that he better clean up his act.
"See, Mike, here's the situation: I don't believe you," Louis says. "And if you still don't come clean, I'm going to launch a formal investigation whether it makes my firm look bad or not. ... I'm onto you. And I'm going to expose you for the lying piece of filth that you are."
In Thursday's episode, titled "Yesterday's Gone," Louis brings in Harvard professor Dr Gerard, who is believed to have given Mike A+, to prove that the youngster is an impostor. Things get further complicated, as Harvey does not share a friendly relationship with the professor.
Rachel, who has decided to move in with Mike and take their relationship forward, is seen trying to dissuade Louis from exposing her boyfriend.
"We're moving in together, we're starting a life together and I'm telling you this because I know what he did, and I still love him," Rachel tells Louis, who responds saying that he does not love Mike.
Rachel tells Louis that Mike confessed to feeling a connection with Louis that he never felt with Harvey and he lied about going to Harvard only because he wanted to practice law.
How Mike will get out of the situation is still a mystery, but the official plot synopsis of the upcoming episode indicate that Harvey will be a pillar of support when things from Mike's past threaten to ruin his future.