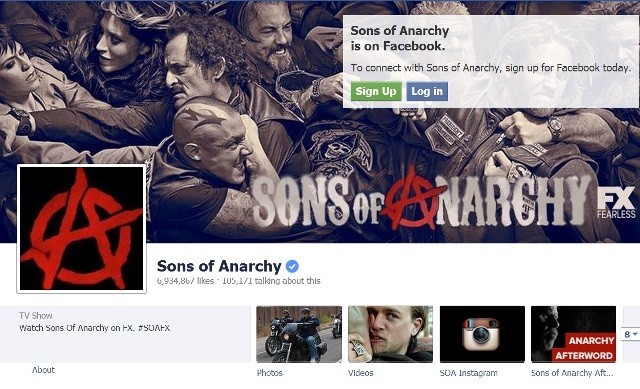 Kurt Sutter, the creator of the FX's popular show "Sons of Anarchy" recently made fun of predictions, which are being made in regards to Season 7 of the biker series.
Online publication Examiner had predicted that Season 7 of "Sons of Anarchy" would begin post Tara's death. To this Sutter replied on his Twitter account: "And S7 is completely in iambic pentameter, filmed in black & white, and the antagonist is a schizophrenic tree nymph." The story of the predictions has been removed since.
Rumors also suggest that Season 7 will start with flashbacks before Tara's death. However,Sutter is said to have a dislike for flashbacks and likes to be innovative with each step.
The question here is how Jax will react in Season 7 once he finds out that his mother Gemma killed his wife. Will he shut her out of his life or would he take revenge?
Meanwhile, Maggie Siff who played Tara in "Sons of Anarchy" before her character was killed in Season 6 has recently given a birth to a baby girl. Shey confessed that she does not like watching herself on the TV but she did see the finale episode of Season 6.
"I hate watching myself! I honestly don't often do it, but I did want to see that episode just because it was the finale, in more ways than one for me, and I thought it was important to watch it put together," Siff told The Hollywood Reporter.
Siff's character is brutally killed in the last season. However for the viewers, the violence in " Sons of Anarchy" is nothing new. Since the very beginning the show has unleashed the violent and brutal side of humanity.
Regarding her character being killed off in the show Siff said that she is happy the way character has been written off.
"In a sense I am. It's a very surreal thing to watch yourself be brutally murdered. Honestly, the violence of the show is something that I've struggled with at times in watching it. When I put myself in the position of viewer, I have to close my eyes [sometimes]. Things will cross lines for me, and so I've always insulated myself from certain parts of the show to continue to be focused on the work I have to do for it. Although, I'm very, very proud of the show and I think it's quite amazing."
(ED:VS)