Films with politics in the backdrop can be boring and look stereotyped but director Dibakar Banerjee has beautifully crafted his latest film, "Shanghai", a political thriller. Like his previous films "Khosla Ka Ghosla", "Oye Lucky Lucky Oye" and "Love Sex aur Dhokha," his latest film also deals with current social issues like urbanization, corruption, development and politics in India.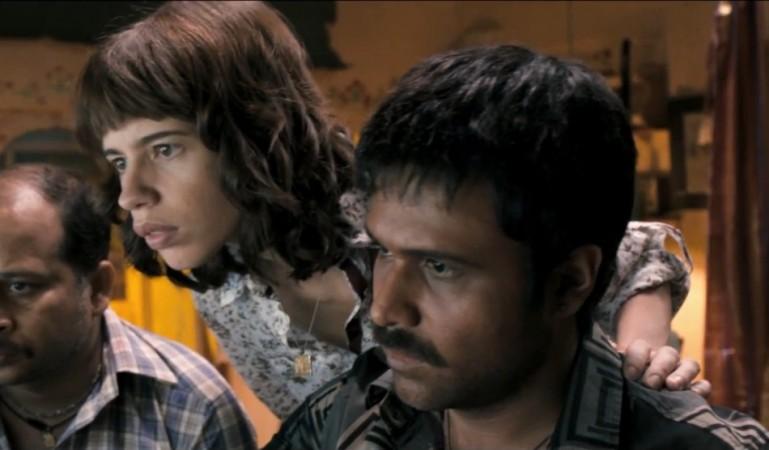 Based on Greek writer Vassilis Vassilikos' 1966 novel, Z, "Shanghai" begins with an accident.
A social worker by name Dr Ahmedi (Prosenjit Chatterjee) opposes a business park project that is being backed by the ruling political party because the project will displace hundreds of families. He is denied permission to hold a rally against the project. Then he dies after being knocked down by a van driven by hired killers.
Ahmedi's associate Shalini Sahay (Kalki Koechlin) and his wife Aruna Ahmedi (Tilottama Shome) take up the case. They take the help of Jogi Parmar (Emraan Hashmi), witness to the hit-and-run case of Ahmedi, to nail the culprits.
Owing to pressure from the public, the state government sets up a one-man inquiry commission headed by bureaucrat Krishnan (Abhay Deol). Krishnan is under pressure to hide certain facts but he digs everything out. You have to watch the film to know the rest of the story.
Director Dibakar Banerjee has done a good job in dealing with the storyline. He has treaded carefully and treated the characters with restraint as it has politics as the subject.
Emraan Hashmi has done good job and so too other lead actors Abhay Deol and Kalki Koechlin. Acreenplay is one of the strengths of the film and cinematographer Nikos Andritsakis deserves a pat on the back for his good work in capturing the scenes.
The first half of the film is a bit slow but it catches the momentum as the story progresses. On the whole, "Shanghai" is a "must watch" film for its message though it may not break box office records.
Director: Dibakar Banerjee
Cast: Emraan Hashmi, Abhay Deol, Kalki Koechlin, Prosenjit Chatterjee
Music: Vishal-Shekhar