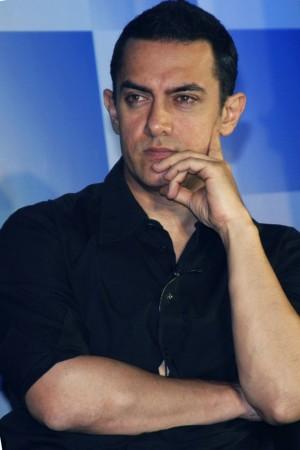 Bollywood actor Aamir Khan, who is making his first TV debut in a talk show called "Satyamev Jayate," has said that the show is not about TV Rating Point but "connecting" audiences.
The show would be telecast from May 6.
"I am always scared to walk a new path and be different. I have no idea how TRPs are calculated. This show is more about connecting with audiences than the TRPs," said the actor during the launch of "Satyamev Jayate" in Mumbai on Friday.
Speaking to reporters, he said that it would have a song for all 13 episodes. The songs have a great connect and touch everyone.
The songs, written by lyricist Prasoon Joshi and composed by Ram Sampat, present the real picture of India. It shows the hardship, joys and hopes of the common people in the nation.
The 47-year-old actor travelled along the length breath of the country shoot the song scenes. Talking about his "enriching" experience while shooting all over India, he said, "I cry easily, so when things touched my heart, I cried. And when I was inspired and happy, I cried."
Watch the video.