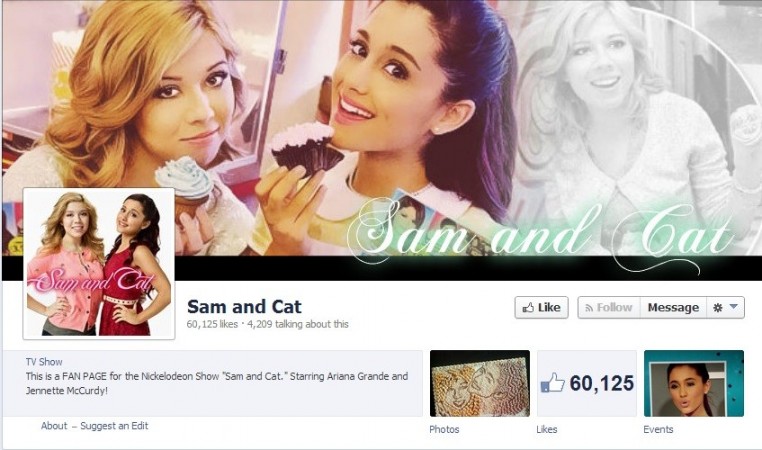 "Sam and Cat" will go on a hiatus after its season one finale episode on April 26, as drama between Ariana Grande and Jennette McCurdy appears to have taken a toll on one of Nickelodeon's highest rated series.
The show was originally supposed to air only 20 episodes, but because of its popularity, an additional 20 episodes were added and filming them appears to have taken a toll on the cast and crew of "Sam and Cat."
"We are wrapping up what was an unusually long production cycle of Sam & Cat, and everyone is understandably tired," a Nickelodeon representative told E! News, regarding the show's future. "We are going into our production hiatus next week which will give everyone on the show a much needed rest."
In addition to that, speculations are rife that tension between Grande and McCurdy has become unbearable after reports emerged that Grande was making more money than McCurdy. This was presumably why McCurdy decided to skip Nickelodeon's Kid's Choice Awards last month.
"I was put in an uncomfortable, compromising, unfair situation (many of you have guessed what it is) and I had to look out for me," McCurdy wrote on her Twitter account on why she skipped the award function. "I chose to not go because sticking up for what is right and what is fair is what my mom taught me is ALWAYS the most important thing."
She added that it has nothing to do with her sexy lingerie pictures being leaked online.
Meanwhile, Grande said that reports of their pay being unequal was false and added, "I am NOT making more money than my costar, nor do I think I should be."
"I don't know who's putting these idiotic quotes out there but I thought I'd straighten it out and try to end this nonsense. As far as the show goes, I don't know what's happening because I'm not directly involved with the problem," Grande wrote in an extended tweet.
[ED:VS]