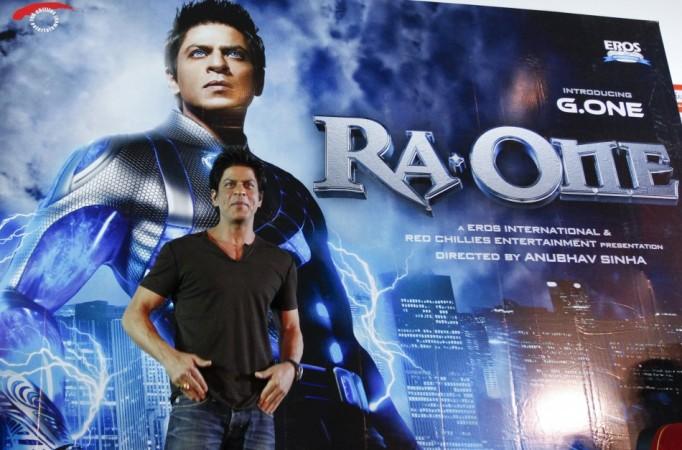 Shah Rukh Khan's much-hyped Diwali release "Ra.One" could not break the record of Salman Khan's Bodyguard, which earned Rs.22 crore in the domestic market on the opening day. However, it managed to earn big in spite of mix reviews from the critics. It earned Rs.25 crore from its worldwide release on day one.
"Ra.One" earned Rs.18.5 crore at the home box office and Rs.6.5 crore from overseas. It opened very well on Wednesday (Oct. 26) morning and afternoon, witnessing 95% to 100% occupancy. However, its collection severed towards the evening due to Diwali pooja and festivities. Sources said that the collection would have been more if the 3D version of the film was made available on time. Some theatres in smaller cities had to cancel some shows as its 3D version came late.
However, the film is expected to do well in the weekend as there is no big release in the offing. It looks like Hema Malini's Tell Me O Khuda starring Esha Deol won't be a treat to Shah Rukh's well-promoted mega-budget film.