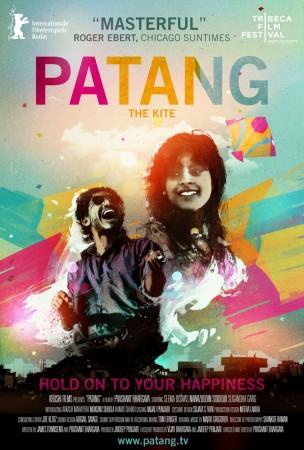 Director Prashant Bhargava's stirring film "Patang" (The Kite) has won two awards at the recent South Asian Rising Star Film Awards 2012.
Bhargava bagged the Best Director award and the producer of the film Jaideep Punjabi won Best Picture for the feature film. "Patang" beat other films like "Kahaani", "Vicky Donor" and "Gattu".
The jury of the award ceremony consisted of Indian film critic Rajeev Masand, India Abroad editor Arthur Pais, singer/songwriter and Goldspot frontman Siddhartha Khosla, American actress and musician Janina Gavankar and American actor Maulik Pancholy, according to IANS.
The film set in Ahmadabad tells a story of six people during India's largest kite festival. The movie is one of the most critically celebrated Indian films of the year and stars finest actors including Sugandha Garg, Seema Biswas and Nawazuddin Siddiqui.
"Patang" has received rave reviews from critics and is also conferred four stars from American journalist and film critic, Roger Ebert, who selected the film as his choice out of 12 for the annual film festival.
The movie had its world premiere at the prestigious Berlin Film Festival this year and was also showcased at the Tribeca Film Festival, Chicago International Film Festival, Indian Film Festival of Los Angeles and other events.
The film won several other awards this year including Best Feature Narrative at the Hawaii International Film Festival, Best World Narrative at the Indy Film Festival, Special Jury Award at the Osian Film Festival in New Delhi and the Best Feature Narrative at the DC APA Film Festival.
Check out the trailer of the film below:
PATANG - Preview Trailer from Khushi Films on Vimeo.