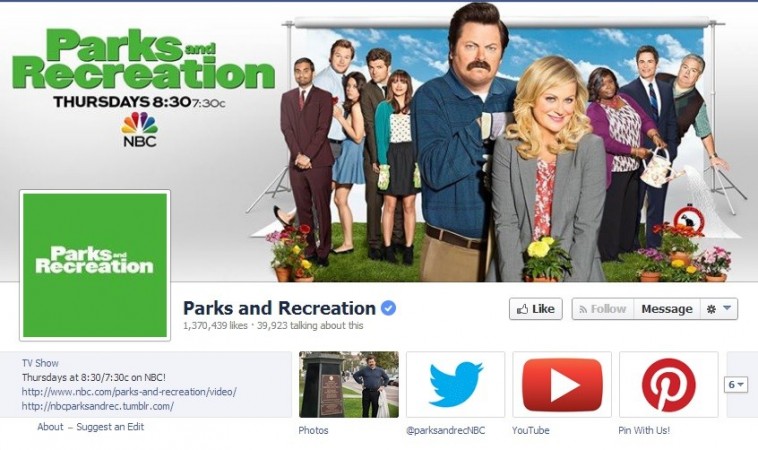 As season six of "Parks and Recreation" comes to a close on Thursday, fans of the comedy series will finally get to know if Leslie will take up the new job and move out of Pawnee.
While a majority of fans want Leslie to stay behind in Pawnee as the fictional town has become an integral part of the show, Amy Poehler, who essays the role of Leslie, said in a recent interview that the show is all about moving forward.
"What's exciting about working on Parks always is that we keep moving things forward and never kind of sitting still as far as what happens to people. People leave, they get new jobs, they get married, they breakup. I think it's another example of big change happening to a lot of people. I think fans of ours will be really excited coming into season seven about what this season's finale will mean," Poehler said, according to E!Online.
The previous episode saw Leslie announcing that she is pregnant with triplets and the show's executive producer Mike Schur revealed that she will attack motherhood with the same energy she takes on other projects for the benefit of Pawnee. And if Leslie decides to leave town to pursue better career opportunities, it will be a huge sacrifice on her part.
"We always believed that Pawnee was Leslie's kid and she wanted the best for it. That's why when she's trying to decide to take a new job or when her real, actual, physical family may get in the way of her life in Pawnee, it just creates more challenges," Schur said.
Meanwhile, the finale episode will guest star First Lady Michelle Obama who is expected to appear as herself and honor programs that help get rid of childhood obesity as part of her "Let's Move" initiative.
Other public figures who have done a cameo on the show include Vice-President Joe Biden, California Senator Barbara Boxer, Arizona Senator John McCain, and former Maine Senator Olympia Snowe.
(ED:VS)