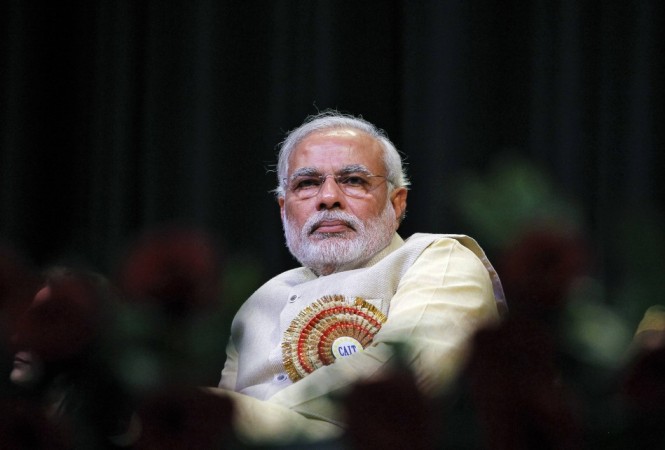 Pakistan wants Narendra Modi to be the Prime Minister. But, it is not the same Pakistan you are thinking about!
A IANS article, published by various news outlet on Friday, revealed a hardly known fact that there is a small village with 100 voters in Bihar's Purnea district, which is bizarrely called 'Pakistan'.
The village with Pakistan's strange namesake is in Singhiya panchayat, Srinagar block, located about 30km from Purnea town, the district headquarters, the news outlet said.
The village reportedly is keen to vote for BJP to see Modi as PM, because most of the villagers actually want India to counter neighbouring country Pakistan's bid to disrupt peace.
"Only Modi can do it," one villager was quoted as saying.
Interestingly, although the village strangely shares the name of India's neighbour and long-time foe, there isn't any Muslim family in the entire village which is home to Santhal tribal households, it was reported. So, there is no mosque in this particular 'Pakistan'!
The newspaper reported citing village elders that the village was named as Pakistan, soon after India's partition after independence.
Many people who lived in the same village later chose to leave for East Pakistan and the village elders decided that they name the village in their memory, one elderly villager told the outlet.
Although the village is named that way, the entire village is actually anti-Pakistan in nature. When the 26/11 Terrorist attack took place in Mumbai, they had even thought of changing the name. When Ajmal Kasab was hanged two years ago, the village distributed sweets, sang and danced in the tunes of folk songs, the villagers said.
As the interesting news was posted online, the piece sparked quite a reaction from members of the social media, most of whom said that they didn't know such a place exists in India.
Following are some of the reactions in Twitter:
TIL that there's a village called Pakistan in Bihar's Purnea district. The villagers (apparently) want Modi as PM. http://t.co/8gh7OESI10

— Dushyant Arora (@atti_cus) April 14, 2014
Tricky way of getting ppl to read this:"@htTweets: A Pakistan where people want Narendra Modi as PM http://t.co/csfFcZJqRH #LSpolls #ht" — Marika Gabriel (@GabrielMarika) April 14, 2014
A village in #India named Pakistan actually hates #Pakistan (country) | A Pakistan where people want Modi as PM http://t.co/IygkpctDiB

— Kiran (@KiranW_) April 14, 2014
This happens when u meet Rajnikant "@htTweets: A Pakistan where people want Narendra Modi as PM http://t.co/H4vUTExoXu #LSpolls #ht" — punam (@punamstweet) April 14, 2014
Misleading Article"@htTweets A Pakistan where people want Narendra Modi as PM http://t.co/RBxQpQ3qwO #LSpolls #ht"

— Themistocles (@Spread_Revolt) April 14, 2014
(Ed: AJ)