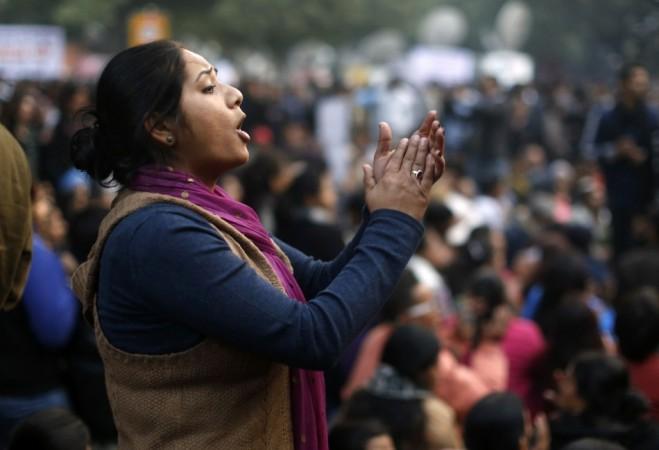 Millions of people across the world on Thursday will join the 'One Billion Rising' campaign to fight crime against women.
'One Billion Rising' is a global campaign, an invitation to dance, a call to men and women to shun the status quo until the rape culture ends. It is also an act of solidarity, demonstrating to women the commonality of their struggles and their power in numbers, and the refusal to accept violence against them, according to One Billion Rising official site.
Hoping to make a difference on this day, thousands of Indians are expected to transform the streets into an expansive dance floor in support of campaign. Several 'One Billion Rising' events have been organized in various parts of the country. Indian celebrities like musician Anoushka Shankar, Farhan, Javed Akhtar, Rahul Bose and Shabana Azmi have also come out in support of the global initiative.
The campaign came at a time when India is rocked by several rape cases and other crimes against women. The recent gang-rape and murder of a young physiotherapy student in Delhi sent shock waves across the country and triggered mass protests demanding justice and strong punishment for offenders of such crimes.
"One in three women on the planet will be raped or beaten in her lifetime. One billion women violated is an atrocity. One billion women dancing is a revolution," declared 'One Billion Rising' official website.
"On V-Day's 15th Anniversary, 14 February 2013, we are inviting ONE BILLION women and those who love them to WALK OUT, DANCE, RISE UP, and DEMAND an end to this violence. ONE BILLION RISING will move the earth, activating women and men across every country. V-Day wants the world to see our collective strength, our numbers, our solidarity across borders", it added.
Indian musician Anoushka Shankar, daughter of late Grammy award winning sitarist Ravi Shankar, shared her past experiences of abuse in a petition on change.org while urging the public to join the campaign.
"As a child I suffered sexual and emotional abuse for several years at the hands of a man my parents trusted implicitly. Growing up, like most women I know, I suffered various forms of groping, touching, verbal abuse and other things I didn't know how to deal with, I didn't know I could change," said Anoushka in a video.
"As a woman I find I am frequently living in fear. Afraid to walk alone at night, afraid to answer a man who asks for the time... and enough is enough. I am rising, for (the Delhi rape victim) and women like her. I am rising with the amazing women of my country. I am rising for the child in me, who I don't think will ever forgive and recover from what happened to her," she added.