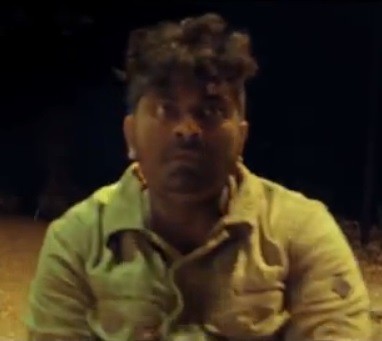 Director Mysskin is back to the silver screen with his suspense thriller "Onayum Aatukuttiyum" ("The Wolf and the lamb"), starring the director himself and Sri of "Vazhakku Enn 18/9."
"Onaayum Aatukuttiyum" released without much fanfare on 27 September, but the film has opened to positive reviews from critics. After a dismal outing in "Mugamoodi", Mysskin is back with a bang doing what he is best at. The director is known for his distinct style of film making and has once again succeeded with his new edge-of-seat thriller film.
The film opens with a man hit by a bullet in the late hours of the day in Chennai. Chandran (Sri), a medical student, notices the man struggling for his life and takes him to a few hospitals to get him treated. But the hospitals refuse to treat him as he has got bullet wounds. Chandran gives medical aid to the victim, which puts him in trouble. Chandran and his family are picked up by CBI officers for interrogation, which is when they find out that the victim is Wolf, a professional killer wanted by the police.
Will Chandran be able to save his future? What was Wolf's mission? All these are explained as the film progresses.
"Onaayum Aattukkuttiyum" music, composed by legend Ilayaraja, is one of the main highlights of the film. The riveting performances of the lead actors - Sri and Mysskin - have come in for appreciation from film critics.
Here is the review roundup of "Onnayum Aattukkuttiyum"
IndiaGlitz says, "'OA' has every desirable aspect of Myskin's previous thrillers viz. nail biting narration, neat performances, riveting re-recording, natural lights and as an addition to these there is no songs spoiling the narration in the movie."
"The screenplay writer Myskin has succeeded in presenting the tale of the innocent Lamb's struggle to escape from the cunning Wolf in a gripping manner. The script and the execution is excellent barring a few sequences where the proceedings drag a bit. Mysskin has once again proved that he is a clever storyteller. That he does this with the help of stunning visuals augers well for the movie."
Behindwoods Review Board: "For a genre of suspense thriller, it is supremely important that the director has his audience in his grip and Mysskin satisfies this hugely. He constructs an engrossing plot brimming over with twists and his major trump card is the plot's absolute lack of predictability till all the cards are spread on the table."
Talking about the actor's performances, Sify says, "Shri gives a riveting performance and is an actor of substance in the making. Mysskin plays to his strengths as the killer who is trying to redeem his past and has hardly any dialogues and is convincing in the crucial climax scene."
"The biggest strength of the film is Ilayaraja's background score which enhances the silence in the movie and is a character by itself," Sify added about Ilayaraja's music.
Verdict: Don't Miss This Suspense Thriller