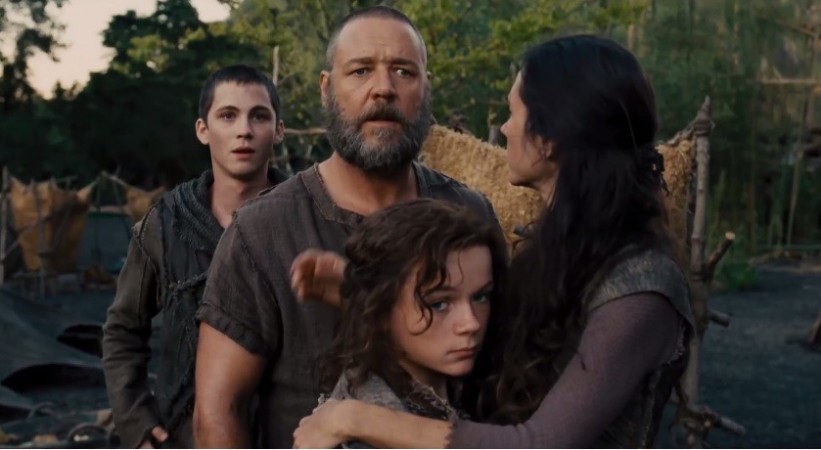 Darren Aronofsky's directorial, "Noah" starring Russell Crowe, Jennifer Connelly, Ray Winstone, Emma Watson, Logan Lerman and Anthony Hopkins is expected to make a good start and beat Arnold Schwarzenegger's "Sabotage" at the box office and overtake director Neil Burger's "Divergent" for the weekend No.1 spot.
"Noah", directed by Aronofsky, the man behind uncompromising films like "Requiem for a Dream" and "Black Swan," was released worldwide on Friday to critical acclaims.
The 3-D and IMAX 3D film is an adaptation of the Biblical story of Noah and his ark with the director pumping in his own interpretation of the story. It invited the wrath of many religious people before its release, but has turned into a beautiful piece of art upon release with many critics welcoming the interpretation of the director, calling it a "modern parable."
Industry watchers have predicted that "Noah" would rock at the box office and earn at least $30 million during the opening weekend, according to MTV. The film is also rated high on Rotten Tomatoes, scoring 76 percent as compared to "Sabotage" (20 percent), "Bad Words" (65 percent), "The Raids 2" (76 percent), and "Cesar Chavez" (38 percent).
Director Neil Burger's film, "Divergent", which was released last week, is likely to be pushed to the second position with "Noah" expected to top the chart this weekend. The science fiction action flick starring Shailene Woodley, Theo James, Ashley Judd, Jai Courtney, Ray Stevenson, Zoe Kravitz, Miles Teller, Tony Goldwyn, Maggie Q and Kate Winslet, has earned $68.7 million from domestic box office, according to MTV.
David Ayer's directorial, "Sabotage", which was released on the same day as "Noah", is likely to be placed third in the weekend chart with more than $10 million. The action thriller features Arnold Schwarzenegger, Sam Worthington, Olivia Williams, Malin Akerman, Joe Manganiello and Terrence Howard in the lead roles.