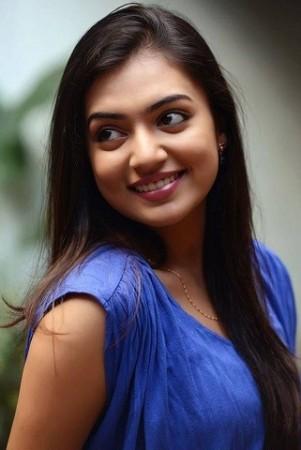 Hours after social media sites were abuzz with reports of Nazriya Nazim-Fahadh Faasil engagement, the actor himself has confirmed the news on his official Facebook page.
Fahadh, a flag-bearer of the New Wave in Malayalam film industry and son of noted director Faasil, posted a message on the social networking site. "Hello all, just woke up as I was shooting late. YES I am getting engaged to Nazriya. Marrying me is the biggest risk, gamble and sacrifice a girl will have to do with her life. And finally I met this girl who wanted to take the chance and give me a home. My family loved her, hence I got chatting with her and I fell in love with her. I am taking the big step here fellows, and much to my surprise I have agreed to a traditional wedding. I swear this girl has changed me. She is magic. I am overwhelmed by the love, support, thoughts and wishes you guys have shared this morning. I promise to love nazriya and take care of her till death and beyond," he stated.
Nazriya and Fahadh, who are two of the hot and happening young stars of Mollywood, will be getting married in August. However, the exact date is yet to be finalised.
The duo are currently working on a project titled "L for Love", directed by Anjali Menon. They will reportedly appear as husband and wife in the film.
It is not clear whether Nazriya will continue acting after marriage. Speaking to Chennai Times, the 19-year-old said: "Fahadh is cool about me acting in films after marriage. But, I'm yet to decide on that. I am completing my current projects and have not signed on any new ones for now."
The actress has a few projects lined up for release in both Tamil and Malayalam, including "Thirumanam Ennum Nikkah", "Vaai Moodi Pesavum", "Salalah Mobiles" and "Om Shanti Oshana." On the other hand, Fahadh will be seen in "L for Love" and "1 by Two."