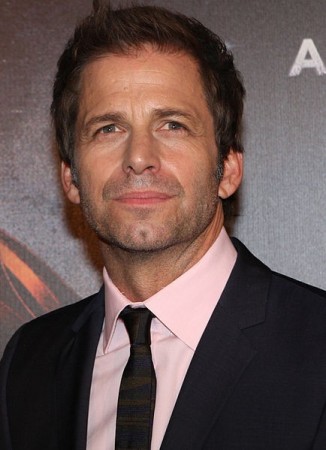 "Man of Steel 2" aka "Batman vs Superman" director Zack Snyder is all set to direct "Justice League".
Industry experts and movie insiders believe that "Justice League" will conclude "Man of Steel 2." Now the news has been confirmed by Warner Bros.
"Justice League" will see the return of Henry Cavill as Superman, Ben Affleck as Batman and Gal Gadot as Wonderwoman. The three actors are also going to show their acting prowess in "Man of Steel 2", which has been tentatively titled "Batman vs Superman".
"It will be a further expansion of this universe, 'Superman vs Batman' will lead into 'Justice League," Warner Bros President Greg Silverman revealed to The Wall Street Journal, while speaking about the film.
Nothing has come to light in regards to the script and release date of the film. However, with "Man of Steel 2" release date set in 2016, it is being predicted that "Justice League" may hit screens in 2018.
Moreover, fans are curious to know as to who will be joining the league in the final superhero sequel. The studio is said to be bringing Cyborg-half robotic hero in "Man of Steel 2" and he could very well appear in "Justice League" too. Other DC heroes who could be seen in the film include Aquaman, Flash and Green Lantern.
Warner Bros is really moving at a high pace with its superhero films. "Dark Knight" trilogy proved to be a big success for the production house and with the kind of buzz "Man of Steel 2" is generating, its triumph will not come as a surprise.
Adding to this, Warner bros has several other projects underway including "Shazam," "Metal Men," "100 Bullets," and "Fables," in the pipeline.
[ED:VS]