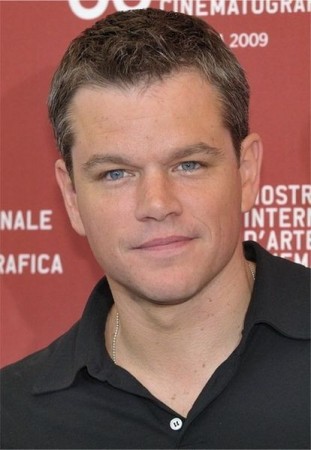 Matt Damon has suggested that he is not portraying the role of Aquaman in "Man of Steel 2". It has been rumored for months that Damon is being considered to play Aquaman's role in the much hyped superhero flick. What added to these rumors is the fact that Damon is good friends with Ben Affleck, who plays the lead role of Batman.
"Since they made Ben Batman, I've been showing up at his house every day dressed as Robin, but my little campaign I don't think has gone too well so far.If dressing up in yellow tights somehow moved the needle on this issue, I would be willing to do that," he said in an interview with CNBC Meets, playing down the rumour. "I've done sillier stuff," he added.
Though Damon may have dampened the spirits of his fans by revealing that he is not Aquaman, he did applaud Affleck's decision to play Batman
"I have seen a picture. It's excellent," he told MTV News about the Batsuit, at the "Monuments Men" red carpet. "And I've talked to him about the story line, and it's great.
"Look, I've known him for thirty-something years.I'd be the first guy being like, 'Buddy, what are you doing?' But I think the movie is going to be great."
"Man of Steel 2" aka "Batman vs Superman" is touted to release in 2016 and its cast includes Gal Gadot, Henry Cavill, Amy Adams, Diane Lane, Jesse Eisenberg, Jeremy Irons and others.
The movie is being directed by Zack Snyder and is currently being hot in Detriot, Michigan.
[ED:VS]