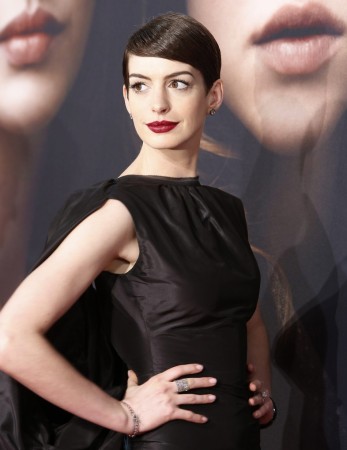 This year's much-awaited film, "Les Miserables", was premiered in New York on Monday. Apart from the film's cast, many other celebrities showed up on the red carpet at the premiere.
[PHOTOS: CELEBRITIES AT LES MISERABLES PREMIERE]
"Les Miserables" is a British drama based on the musical with the same title by Alain Boublil, Claude-Michel Schönberg and Herbert Kretzmer, which in turn was an adaptation of 1862 French novel by Victor Hugo.
The cast of "Les Miserables" has been travelling around the world of late, promoting the film ahead of its release this Christmas. It was earlier premiered in London on Dec 5.
The film has Hugh Jackman as an ex-prisoner, Russell Crowe as the cop and Anne Hathaway as a mother of an illegitimate child, who is forced into prostitution. The 30-year-old actress, who tied the knot with actor Adam Shulman in September, had to starve and cut her beautiful locks to look like a malnourished prostitute.
"I never thought about what I was doing as a sacrifice, because there are people that really do it. And even though I was technically really losing weight and I really cut off all my hair, it was for the sake of art - it was play-acting. So I never got too impressed with myself about it," Anne Hathaway told The Sun.
Directed by Tom Hooper, "Les Miserables" will be released in the US on Christmas day (Dec 25) and in the UK on Jan 11.