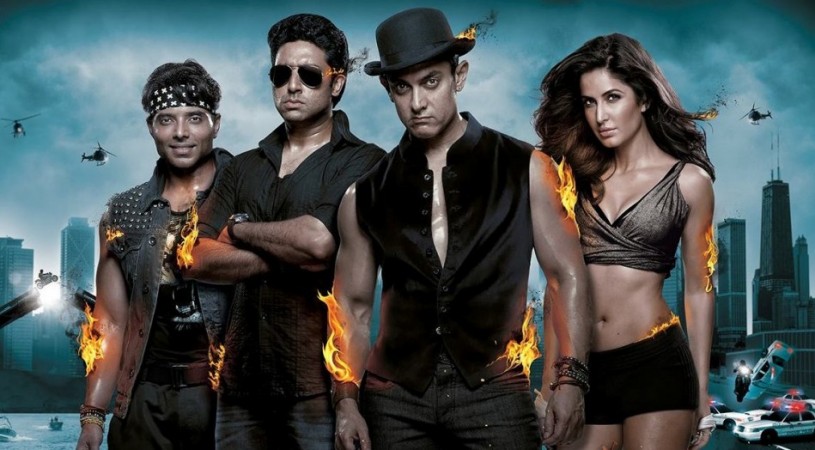 The stupendous success of "Krrish 3" at the box office seems to have motivated its makers to go for a sequel - "Krrish 4" - but surprisingly, many have taken to micro-blogging site Twitter to make fun of the film.
"Guess after Krrish 3 success who is more worried... Not SRK, Aamir or Salman.. it's AIR INDIA!!!" tweeted Rohit.
"Shah Rukh to Gauri: Don't get angry darling. I can do anything for you... even can watch Krrish 3 too!" said Rashmi Nagar.
"Krrish is really Indian superhero as unlike superman, he knows how to wear an UNDERWEAR!!!" wrote Mohit Raj.
"Vivek had said that he will prove himself the worst villain of Bollywood.. Well-done man, you proved it that you're the WORST," tweeted Atul Agarwal. Meanwhile, some even took on the music of the film, "I just listened Krrish 3 songs and surprised... all my organs are still working!" read a tweet.
Despite criticism by some sections, "Krrish 3" did exceptionally well at the box office, and its makers are now set for another sequel. Producer-director Rakesh Roshan is understood to have said that he would start working on "Krrish 4" soon, while lead actor Hrithik Roshan claims he already has an idea for the sequel.
"I already have an idea for Krrish 4, I haven't got the time to meet dad after the release of the film so once I meet him I will share my idea with him but I want to tell the audience Krrish 4 will be out there before you know it," Hrithik had earlier told India Today in an interview.
Meanwhile, "Krrish 3" has turned a money-spinner at the box office, earning ₹241.8 crore at the domestic box office in just 24 days and ₹281.6 crore worldwide, according to a report by Bollywood Hungama.
The film collected ₹16 crore on the opening day, before beating "Chennai Express" domestic box office record of ₹227 crore in just 15 days. It was released in 4,400 screens across the country and 550 screens overseas on this Diwali (1 November).