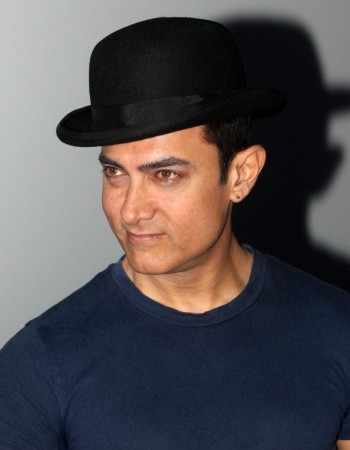 It seems film maker Karan Johar is on a roll these days with his chat show "Koffee with Karan." After it was reported that Salman Khan would be the first guest on the show, it has now been revealed that Salman will soon be followed by another A-lister, Aamir Khan.
"While Salman has opened the show, Aamir will be coming on the show with Kiran and I am very excited about that," Karan told The Times of India, adding that it was a tough job getting the two superstars onboard.
Karan, who was recently spotted vacationing with Aamir and his wife Kiran in Assam on the occasion of the latter's birthday, seemed quite ecstatic with his new found friendship with the "Lagaan" actor.
"With Aamir, it has been a recent relationship, but there is a lot of warmth. I enjoy his company a lot and love what he has to say. He has a tremendous headspace for cinema. I like to tap into that always and learn from him," he added.
"I am deeply fond of him and Kiran. What is lovely is that it doesn't come from an agenda as we have not worked together. He is a genius. I still have to complete my dream of working with Aamir."
Interestingly, previous reports have hinted that Aamir Khan was called on the show's third season, but he refused to be a part of it. But the equations have changed with Aamir and Karan sharing a great bond now.
With Salman Khan and Aamir appearing as guests on Karan's show, the filmmaker appears to be getting friendlier with the anti-SRK clan.
Karan, however, declares that it is his varied equation with each of the Khan that works. "It's my individual relationship with all of them," he explained.
The director's close friend Shah Rukh Khan will also reportedly make an appearance in the show and most likely with actress Kajol, rekindling the "Kuch Kuch Hota Hai" magic.
Kajol and SRK appeared together on KWK previously, but now the equations is likely to be different with the recent animosity witnessed between the actress's husband Ajay Devgn and SRK over the YRF issue.