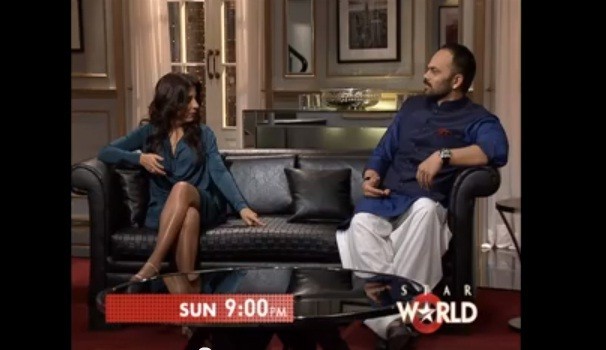 In the recent episode of "Koffee with Karan" season 4, guests Zoya Akhtar and Rohit Shetty had quite a few secrets to reveal.
Akhtar surprised many when she said she once had a heated argument with Kareena Kapoor over "Dilwale Dulhania Le Jayenge" at Shah Rukh Khan's party. When Akhtar had disagreed with Kapoor over DDLJ being the best romantic film, the actress apparently lashed out at her saying: "If you don't think 'Dilwale...' is the best film ever made then you won't be a director," revealed the "Zindagi Na Milegi Dobara" maker.
The situation became worse and Khan had to butt in to end the argument. But Akhtar referred to Kapoor as "fun", hinting all is well between the two.
The director further revealed that when she approached Kapoor for her upcoming project "Dil Dhadakne Do", the actress demanded the spotlight just for herself, rather than the focus on the family, on which the movie revolves. The "Heroine" actress eventually refused the script and was replaced by Priyanka Chopra.
While Akhtar may share a bittersweet equation with Kapoor, the filmmaker praised the actress' husband Saif Ali Khan. The 41-year-old labelled Saif as the sexiest actor in Bollywood and also as an underrated actor, in the 'rapid fire' round.
Shetty, on the other hand, also spoke about Kapoor and stated the actress would be better off as a Bollywood gossip columnist, if she is to have an alternate career. The director is currently working with Kapoor in "Singham 2".
Meanwhile, host Johar was left somewhat embarrassed by Akhtar, when he stated he was a fan of the film "Hum Aapke Hain Koun..!" (1994). Akhtar replied to the revelation with the line "Therapy will sort everything out."