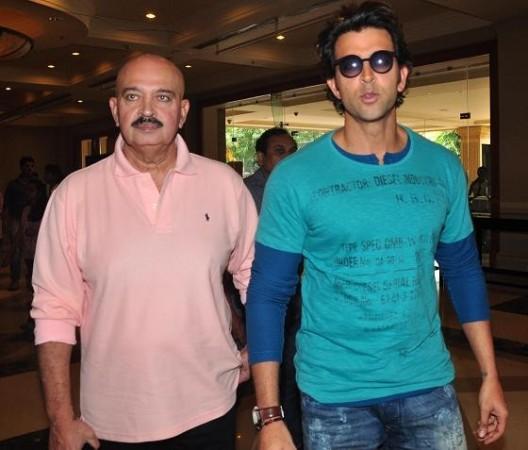 Actor Hrithik Roshan on Tuesday unveiled the first look of "Kid Krrish", an animated film which is based on the Bollywood blockbuster flick "Krrish".
"Krrish" is a science fiction superhero film that revolves around the life of Krishna (played by Hrithik) and his unique abilities. The film was a huge success and the character is all set to entertain children in an animated avatar as "Kid Krrish".
Speaking at the unveiling event, Hrithik said that the "Kid Krrish" animated version is better than the film "Krrish". He believes that the animated flick will inspire children and will become the favourite superhero of the current generation youngsters.
"Believing in the unbelievable is what makes life extra-ordinary. Children have the same faith in the character 'Krrish'. Kid Krrish will not only inspire children but also take them across the world on exciting adventures with characters that will soon become their best friends," Hrithik was quoted as saying by Koimoi.
"I am glad that I got the opportunity to play the role of 'Krrish' on big screen and I am sure that 'Kid Krrish' will become a favourite for this generation and many more to come," he added.
According to Hrithik's father Rakesh Roshan, this is the first time that an animated version has been created based on a Bollywood character.
The animated film is all set to premiere on Cartoon Network channel on 2 October 2013.
Hrithik is currently working on the sequel to "Krrish", directed by his father. The superhero flick "Krrish 3" is all set to get released for Diwali. The film features Priyanka Chopra, Vivek Oberoi and Kangana Ranaut in important roles.