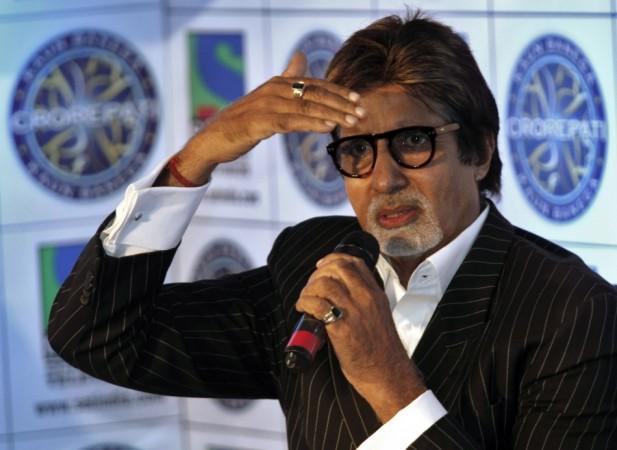 India's most popular television quiz show "Kaun Banega Crorepati" (KBC) season six, which began on Friday, has already got its first crorepati.
Manoj Kumar Raina, a 48-year-old assistant in Indian Railways, is the first contestant who won ₹10 million on the sixth season of KBC. Raina is a Kashmiri pandit and wants to re-build his house in his hometown of Chowgam, which he left for over two decades when violence broke out in 1989.
Raina is also the first contestant from Jammu and Kashmir who has won the huge amount on the quiz show.
"I feel I am in seventh heaven," Raina gushed with excitement during a telephonic conversation with IANS.
"My house in the Kashmir Valley was destroyed during the militancy. We were forced to leave the place, and since 1990, I've been living in Jammu. Ever since then, I have wanted to make a house in Kashmir, and that's what I want to do with the money I have won," he said.
The Kashmiri pandit has visited his hometown thrice since his family was displaced. Raina lives with his parents, wife and 10-year-old son in Jammu.
"Amitabh Bachchan is a real legend. He shows so much love and affection, he is so warm, and the way he talks to people, on and off the set, is magical. It is unmatched," Raina said.
Since the show started in 2000, Raina has been trying to participate in the show, making it this time. The episode will be aired on Sony television this Sunday.
"I tried to get into KBC in 2000 first, when the show began. For three months, I tried hard day and night, but then I was very disheartened. Then I didn't try until I chanced upon a poem, which imparted the learning - Koshish karne waalon ki haar nahin hoti (Those who try, never fail)," he said.
"So I decided I shouldn't feel like a loser, and instead, try for the next season of KBC. As soon as Mr Bachchan announced the sixth season at the end of the fifth season, I was excited. I was focussed about making it to the show, and I did," he added.