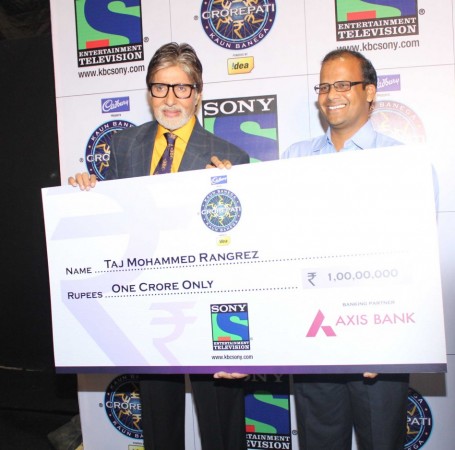 Television reality show "Kaun Banega Corepati" has already got its first millionaire in Taj Mohammed Rangrez, a History teacher from Udaipur.
Confirming the news, the show's host Amitabh Bachchan tweeted on Sunday, "SO WE HAVE OUR FIRST "CROREPATI" ... He wins the 1 cr prize in a most distinguished manner .. Taj Mohammed Rangrez .. brilliant !!"
The seventh season of the show, a Hindid version of quiz show "Who wants to be Millionaire?", started off this Friday with an early winner.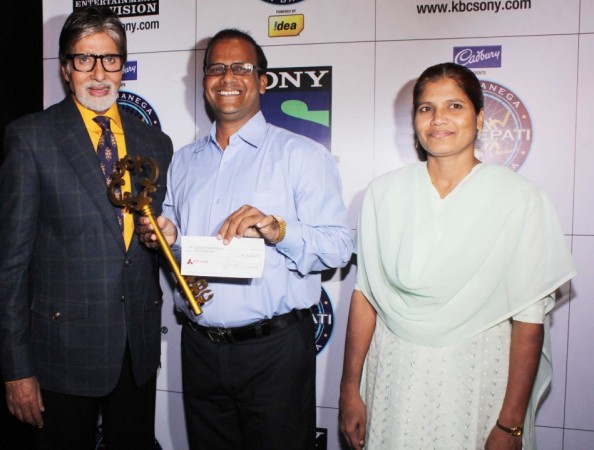 The winner, Rangrez speaking to Press Trustof India said, "I can't believe that I am a Crorepati. I was confident of the game and did not want to exhaust my lifelines at the start of the game."
"Now that I have won, my priority remains treating my seven-year-old daughter who is partially blind. Also I wish to buy a house, educate three underprivileged girls and get two orphan girls married," added the history teacher.
Rangrez's winning episode will be aired on 15 September. He was clicked on Saturday with Amitabh Bachchan handing him the check.
The new season of the quiz show began with a new format, a brand new set and has witnneesd celebrityappearances. At the inaugural episode, singer Sonu Nigam was seen kick-starting the show with a performance, and on Saturday actor John Abraham made a brief appearance. Ranbir Kapoor, Neetu Singh, Shahid Kapoor and Ileana D'Cruz are expected to come on board in the upmcoing episodes.