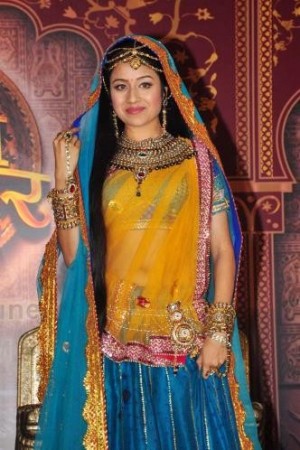 Television actress Paridhi Sharma of "Jodha Akbar" fame has reportedly faced sexual abuse on her period drama sets.
The pretty actress has reportedly been in a troubled state due to the continuous harassment she faced from the serial's director Santram Verma.
"The director of the show Santram Verma had been sexually harassing Paridhi. Tired of this, she had even complained about this to the production team, but nobody could help her. Santram, who has also, directed the film "Shh...Koi Hai," is apparently very close to Balaji Productions and will hardly ever have to face the storm of the production team," a source told Daily Bhaskar.
"Paridhi was also being mentally tortured there. She was aware that it is a daily soap and being the lead, she needs to work 18 hours a day, but still the director of the show would harass her professionally as well," the source added.
However, the actress chose not to comment on the matter when the daily approached her.
But this isn't the first time Verma's name has popped up as the trouble maker.
Previously too, actress Ankita Dubey, who quit the show, had lashed out against the director.
"I had to move out (of the show) because of Santram as he was affecting me mentally and financially. I have been through the worst phase of my life in the past three months where I have suffered badly," the actress had told Telly Chakkar in an earlier interview.
Then there were reports that the director's high handedness had lost the serial a technical team of 90 members.
But, when faced with the above accusations, Verma refused them point blank.
On Sharma being troubled by him, the director maintained, "I have never had any issues with Sharma. We are professionals. We do our job and leave," reported Asian Age.
He rejected Dubey's 'mental torture' blame and stated, "I must tell you I also have two to three girls in my team and they never had any issues with me. Since Ankita is blaming me, I would request her to please show some proof of this 'torture'."
The "Kasamh Se" director also refused the accusation with respect to the exit of 90-member technical team.
(Ed: AJ)