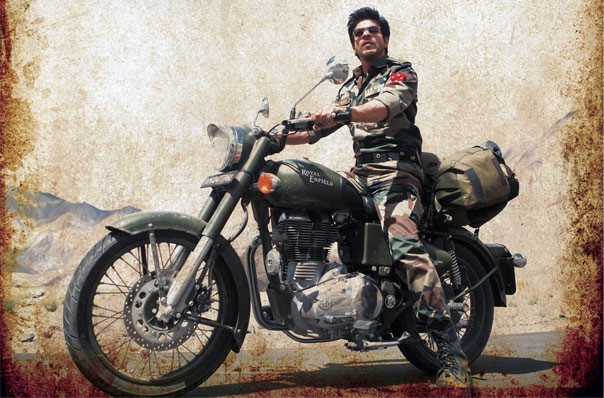 Legendary filmmaker Yash Chopra's last directorial venture "Jab Tak Hai Jaan" is entertaining movie buffs at the overseas box office. The romantic movie has reportedly made an entry into the top ten films of the US box office.
The movie starring Shahrukh Khan, Katrina Kaif and Anushka Sharma in the lead roles is reportedly the highest opening Bollywood film ever in the US, according to reports.
The film has grabbed the eighth position at the US box office with other Hollywood movies like "Twilight Saga: Breaking Dawn, Part 2", "Skyfall" and "Lincoln" in the top three positions respectively.
According to Yash Raj Films, "JTHJ" is getting a tremendous response from the overseas market and grossed Rs 41.7 crore ($7.58 million) in the international market.
"It is very rare indeed for a Bollywood film to make the Top 10," AFP quoted Exhibitor Relations expert Jeff Bock as saying. Bock also said that "routinely" Bollywood films make it into the top 20.
"Bollywood does have a very loyal following in the US as almost every week there is a new Bollywood film in limited release, and every now and then they do open in the top 10," he said adding, "There was a relative calm before the storm of films being released this Thanksgiving holiday. The box office has been set ablaze, but it's really just a handful of films doing all the business."
Animated Disney film "Wreck-It Ralph" landed at the fourth position while "Flight" grabbed the fifth position at the US box office.