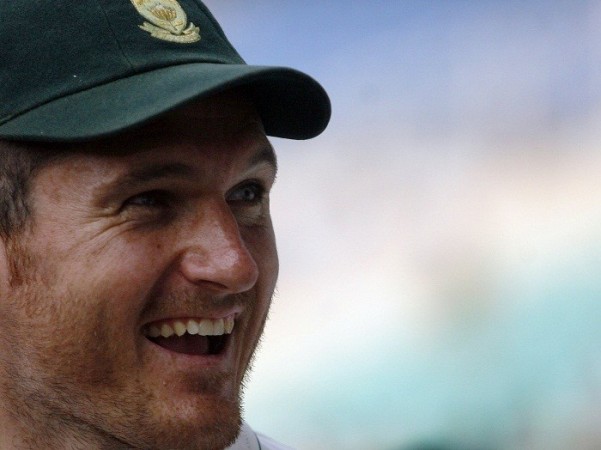 In just a day, South Africa's Graeme Smith will be a "former" Test captain, albeit the best South Africa ever had. He is the longest-serving captain for the Proteas, after taking on the responsibility at the age of 22. And the 33-year-old southpaw looks back at his career, with great honour more than pride.
"When I look at my Test cap, it's worn down and it's been through a lot but it's been a privilege," Smith said. "Today is a day I would like to celebrate. The challenges of captaining are well documented but I only see it as a highlight. I've been extremely proud of captaining South Africa."
Critics have questioned his batting ability and style from the day he started; his response came with grit and determination on the field. Having played for nearly 11 years and scoring 9265 runs in 117 matches - 17,236 international runs in all formats combined, Smith has nothing more to prove as the numbers speak for the extraordinary genius he was. He was a natural in batting, as well as in leadership.
"When I started my professional career, all I used to hear about was my grip and my stance and that I needed to change my stance," Smith said. "To be sitting here 17,000 runs later is hopefully an example to other people that even if you don't have enough talent, there's still a lot you can achieve, not only in sport but also in life."
Though the retirement, most knew, was coming round the corner, many wondered if this was the right moment and if he could have stayed a bit longer.
"The hard part is to have the courage to make the decision," Smith said. "It felt like the time is right. I realised this is the place where I wanted to finish. I didn't want to hang on too long and finish it in a place where it didn't feel right. It just took courage to hang on to that last 5% and make the decision."
Overall, against Australia, Smith's record stands at 21 matches, three hundreds, at an average of 33. However, his last series did not see the best of his performances.
"I haven't had my best series. I felt really good in the two past series but knowing that the end was near made it difficult for me to find the space to keep performing."
All of the current Proteas players entered Test team with Smith as the leader. And to bid goodbye to them at once, after having created strong bonds, was the toughest challenge for Smith.
"When I told the team, it was a really tough night. I didn't get too many words out," Smith said. "The hardest part was saying goodbye to the team. For so long the Proteas have been my family. I've grown close to players and I will cherish those relationships for the rest of my life.
"To create the culture and to see it grow has been really special. And there's been so many wonderful victories around the world. Our record away from home is something I am proud of as a leader as well."
Smith has led his team to 53 Test victories, with a win percentage of 49.07. After facing so many challenges, the only box that goes empty in his career is leading his team to a World Cup victory.
"To have won a World Cup would have been ticking all the boxes," Smith agreed. "I'd love to see a South African team win a World Cup and once they do, I think they will go on to win many. I will be on my couch, or somewhere, supporting them for the rest of my life."
Signing off, Smith was asked to recall his favourite moments on the cricket ground, and he was quick to point out his two innings overseas in the year 2008.
"I have always been a determined player," Smith said. "I have always been able to find a way and leave it all out on the field. From a personal perspective, my most meaningful knocks are probably the 154 to win the series in England and the hundred in Perth to set up the chase of 414. Those moments stand out."