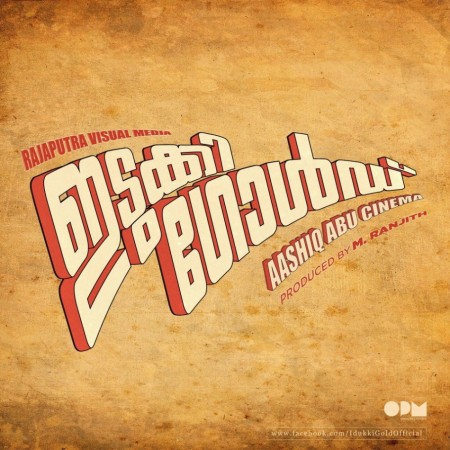 Aashiq Abu's much anticipated directorial "Idukki Gold" is slated to hit screens next Friday (11 October)
"Idukki Gold" boasts of a star cast that includes Lal, Prathap Pothen, Vijayaraghavan, Raveendran, Maniyampilla Raju, and Babu Antony. Sajitha Madathil, who bagged the second best actress award last year for her role in "Shutter", is also playing an important character in the film.
The Malayalam socio-drama, based on a novel by Santhosh Echikkanam, revolves around a reunion of school friends. The film has generated plenty of interest with the trailers becoming an instant hit among audiences. However, it landed into controversy after the film's posters, showing Lord Shiva and Argentine Marxist revolutionary Che Guevara smoking, were released.
Abu clarified on his Facebook page that the posters were not official ones. He added that the official posters are being shared by him on his Facebook page and the film's page.
"Idukki Gold" has music by Bijipal and Shyju Khalid wields the camera. Produced by M Renjith under the banner of Rajaputhra Visual Media, it is Abu's fifth directorial. His debut film "Daddy Cool" didn't fare well, but his second project "Salt and Pepper" became a cult hit. He followed it up with the super hit "22 Female Kottayam" and last year's reasonable success "Da Thadiya".
Abu has already announced three projects with Mammootty, Mohan Lal and Prithviraj. There were rumours that the director and his team of writers will part once they complete "Idukki Gold".
However, writer Shyam Pushkaran refuted these rumours saying, "It is not necessary to work with the same team all the time," reported The Times of India.
"We are in talks with other directors also. But next year, Dileesh and I will work with Aashiq for his next movie with Mohanlal. Aashiq's Gangster, is being written by Abhilash Kumar along with Ahmed Sidhique. So there is no question of us parting ways," he added.