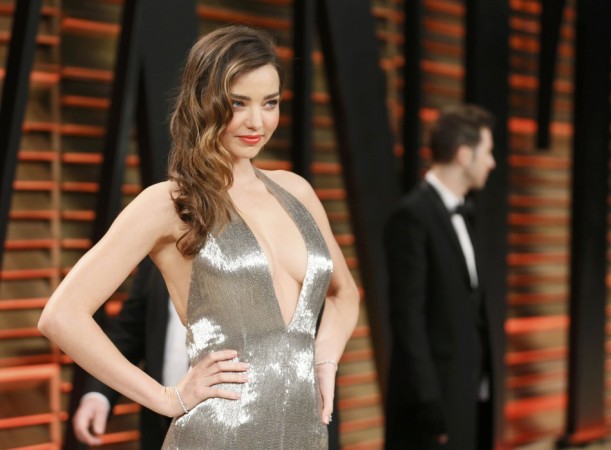 Miranda Kerr and Orlando Bloom called it quits six months ago and now it seems she is all set to embrace her single status. Kerr stunned her fans when she hinted in her interview with the GQ magazine that she does not mind exploring the other side of sexuality.
I appreciate both men and women," she told the UK's GQ magazine, adding, "I want to explore. Never say never, " reported Independent.
Kerr is indeed the most desirable woman in the show business and with her kind of looks and body; there will be many women who would love to date her. Kerr was married to Bloom for more than three years and the couple parted ways due to unknown reasons. However, they both have been spotted many times together with their son and reportedly they look like one happy family for the sake of their son.
Regarding her divorce, Kerr told the GQ magazine, "I'm grateful that I've got a great, amicable separation from my ex. We'd done our best. It was time to say let's give this some breathing space,"reported the website.
Kerr is also said to have started dating other people but she is no mood to go in for a full-fledged romance, "I'm dating. I'm loving it. I still get chatted up a lot. I've had some crazy, ridiculous proposals-stuff that you wouldn't even see in the movies."
Meanwhile "The Pirates of The Caribbean" star felt a little out of place after the divorce. However he confessed that now he is back on track. He told the Sunday People magazine, "After a period of feeling a little rudderless, I feel like I've set a course again. I feel very much like I'm at the beginning of something, like I'm going to come into my own as an actor," he told the newspaper," reported Latin Post.