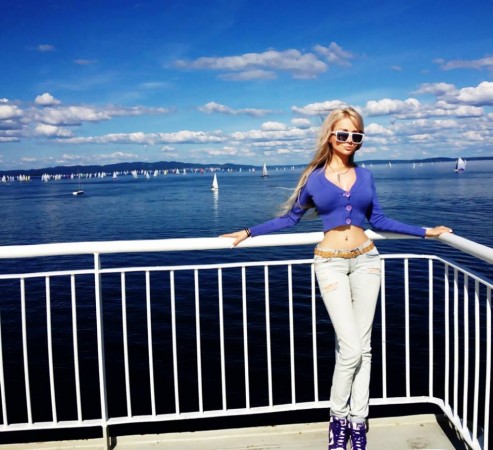 Ukranian model Valeria Lukyanova also known as human Barbie doll has recently revealed her diet and how has she achieved a nearly impossible figure of a Barbie Doll.
In a shocking revelation, Lukyanova revealed that she doesn't feel hungry anymore and food is no more a part of her diet plan. Rather, she plans to live on air and light.
"In recent weeks I have not been hungry at all," said Lukyanova, adding, "I'm hoping it's the final stage before I can subsist on air and light alone," reported Metro.
The practice of living on air and light is called Breatharianism and it is a concept associated with fasting. The people, who believe in this way of life, don't eat food and live on the energy of air and light. The sect has a philosophy of living without water and food for longer periods so that they can stay on transcendental life energy
This kind of practice has also taken life of many and is considered fatal to life. In 2013 actress Michelle Pfeiffer had revealed that she was also influenced by the insanity of this cult and she gave up food in her early 20's
"They believed that people in their highest state were Breatharian," said Pfeiffer, according to Examiner.com.
Human Barbie fans are worried that her practice can lead to serious health issues and may even prove fatal. However, this is not the first time that the Human Barbie has gone on a extreme diet.
"If you want to live a long life and stay beautiful, eat vegetables and herbs. Eat very small portions. The biggest secret is the amounts of food I have. They are very small, Valeria has revealed.
Moreover, Valeria has refuted reports of going under the knife to achieve Barbie like looks.
Do you think her diet is insane and unhealthy?