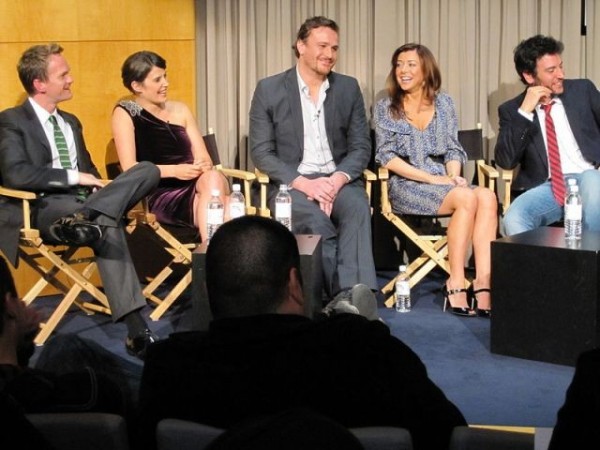 The spin off of popular show "How I Met Your Mother" is all set to release this fall. The show called "How I Met Your Dad" will have a female version of Ted, who will narrate the story to her kids as to how she met their dad.
Fans are wondering if the spin-off will prove to be as popular as "HIMYM".
The success of the show will actually depend on pilot episode, which has been penned down by "Up All Night" writer Emily Spivey and "How I Met Your Mother" creators Carter Bays and Craig Thomas.
It is natural that the cast of "HIMYD" will be compared with the memorable characters of Ted, Barney, Marshall, Lily and Robin; however, the creators are reportedly claiming that the characters of "HIMYD" are completely different.
The show will star "Frances Ha" star Greta Gerwig as the new Ted. She will be shown severing ties from her husband after one-year of wedlock and attempting to reboot her life with the help of friends. The band of friends will be played by "Master of Sex" star Nick D'Agosto, "The Crazy Ones" star Tiya Sircar, Andrew Santino and Anders Holm.
Regarding the " HIMYD" Bay wrote on his official Twitter account, "Our hope is that #HIMYD becomes its own magical wonderful weird thing, and the two shows stand on their own side by side."
"This will be its own, totally new show," Thomas added.
Moreover, Gerwig told US Weekly that the show would be completely different as it is from woman's perspective.
"When the premise of the show is that it's a young man looking for his true love, it's a very different feeling than a young woman looking for her true love," Gerwig explained, adding, "Craig and Carter are making it too, and Emily Spivey is so funny and great. She wrote for SNL for a long time, and wrote the show Up All Night, and I'm in love with her," Gerwig said.
(ED:VS)