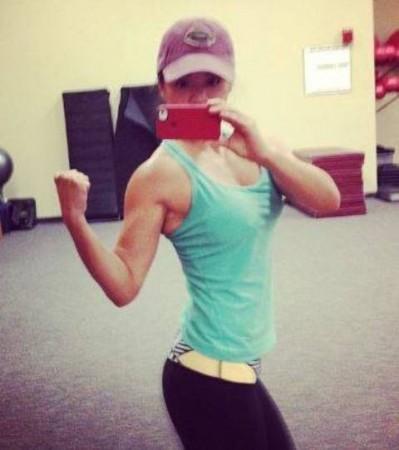 Fitness advocate and blogger, Maria Kang has come under the scanner for her comments on obese women purchasing lingerie.
"I woke up this morning to news stories about how overweight nearly obese women should be proud of their bodies (as they posed in lingerie). I think we should all accept how any healthy body through good nutrition and exercise manifests but I'm starting to get annoyed," she wrote on her Facebook page. While the post has been deleted, Kang published it on her website.
A mother of three, Kang became 'famous' after she posted a picture of herself on Facebook, dressed a sports bra with her sons. The photo carried the title, "What's Your Excuse?" (for being overweight). While she is said to have posted the image in response to an article in the Daily Mail titled "Because Life Is Not Photoshopped," about Curvy Girl Lingerie, her comment is now being called "hate speech."
Her post, containing all the reasons why these ads annoy her, got thousands of the likes from her followers, but was removed about three hours later as several people reported the post. Following reports, Facebook took down the post and temporarily suspended the account. Even though the social media brand has now reinstated her account, Kang is still being criticized for promoting skinny and unhealthy body image.
Kang was shocked by Facebook's reaction and said that she feels that her freedom of speech has been encroached upon, reported the Daily Dot. But she clearly still stands by her words.
"It's never my intention to say someone should look a certain way," she said. "But I am not going to stand here and say being obese is okay and we should accept that as the norm, Examiner quoted her as saying.