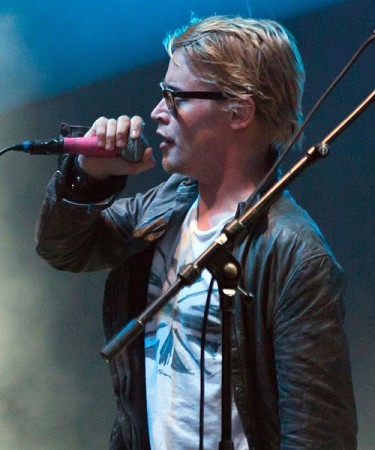 "Home Alone" star Macaulay Culkin is the newest star to fall victim to a death hoax. A Facebook post claimed that the 33-year-old actor, who rose to fame with "Home Alone" passed away on Sunday.
"At about 11 a.m. ET on Sunday (April 20, 2014), our beloved actor Macaulay Culkin passed away. Macaulay Culkin was born on August 26, 1980 in New York. He will be missed but not forgotten. Please show your sympathy and condolences by commenting on and liking this page," the post that went viral said.
It received more than a million hits, after which Culkin's spokesperson came to fore and debunked fake death rumors of the star.
The spokesperson told the fans that Culkin is very much alive, reported UPI
Culkin become a household name in 90's when he portrayed the character of Kevin McCallister in Home Alone Part 1 and Part 2. His adorable antics in the film literally attracted people to the theaters. Culkin gained more fame when he appeared in "Richie Rich", "My Girl", and "The Nutcracker."
While he earned massive amount of money during his stint in Hollywood, he had a disturbed childhood. Culkin told the New York Magazine in 2000 that his father was a dominating figure.
"My father was always, you know, abusive, but it didn't get really, really, really bad until later on."
He also revealed that his father never let him take a break from work .
"I just remember the exact point when I was growing a little more tired -- during The Good Son. I had already done one or two things that year, and I just said to Kit, 'Listen, I'm really getting tired and I'm not at school as much as I'd like to be; I really need some time off.' He said, 'Yeah, sure,' and the next thing I knew I was on the next set doing the next thing, and it just kind of clicked in my brain: Okay. There's basically nothing I can do to make this stop, " Culkin explained.
Culkin dated Mila Kunis from 2002 to 2010.
(ED:VS)