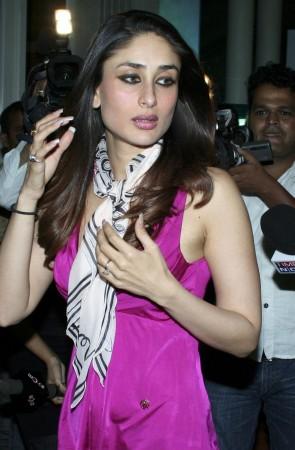 Director Madhur Bhandarkar has denied reports that he lost the script of his upcoming film "Heroine," saying "it was not on the stolen laptop".
"Certain sections of the media are reporting that the script of #Heroine is stolen. I want to clarify that it was not on the stolen laptop" he tweeted.
Earlier, a section of media reported that writer Niranjan Iyengar's laptop was stolen from his car that was parked at filmmaker Karan Johar's office.
"My laptop was stolen. All the dialogues of 'Heroine' were stored in it. I have lodged a FIR (First Information Report) at Khar Police Station. Let's hope I get it back but I think that the chances are slim," Iyengar had told the Mumbai Mirror.
He had said that some of the dialogues would need to be rewritten due to the loss.
The film features Kareena Kapoor and Arjun Rampal in lead roles.
It is slated to be released Sept 14.